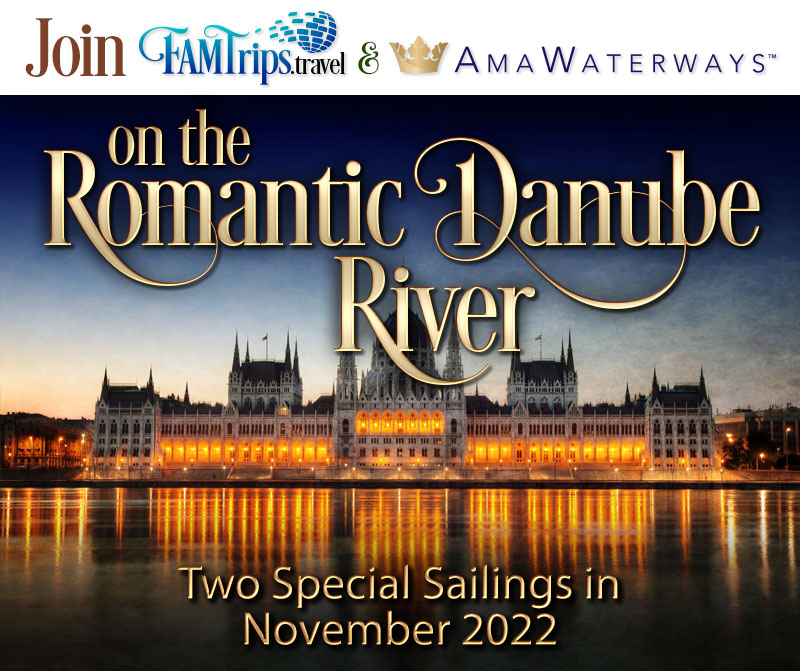 Join AmaWaterways as they share the beauty and history of the Danube River and its amazing port cities in November. With their award-winning ships and staff, you will find out why European River Cruises are such an excellent vacation for all of your clients, including being a wonderful venue for groups and multigenerational family travel. With the ease of international travel coming back into focus, now is the time to take advantage of learning why this market can be such a wonderful opportunity for your future travel sales. You will be delighted in every port whether quaint or cosmopolitan, each port city is a work of art, just waiting for you to discover its magic! Regarding the excellent cuisine onboard the AmaVerde, the Main Restaurant is the perfect setting to enjoy exquisite meals and local wine pairings worthy of La Chaîne des Rôtisseurs—the internationally renowned gastronomic society of which AmaWaterways is an awarded member. Also for your pleasure, The Chef's Table specialty restaurant, with its glass-enclosed kitchen gives way to a vibrant multi-course parade of dishes with distinct regional flavors paired with hand selected wines. AmaWaterways always includes a lovely selection of wines and local beers at lunch and at all dinners each day at no added expense, except to simply enjoy the dining experience!
On AmaWaterways river cruises, you will enjoy an extensive lineup of included tours. Each day you will have a choice of excursions, such as standard walking tours and gentle walking tours, bike tours, hikes and Special Interest Tours. There are three dates to choose. The exact itinerary for Nov 7-14 and Nov 21-28 ( Romantic Danube) are below. The middle cruise is from Nov 14-21 ( Melodies of the Danube) and is a wine themed cruise. This special Wine Cruise offers guests a perfect blend of wine-related experiences and excursions in the grand capitals and charming towns Discover how wine is made and, of course, partake in tastings – all at no additional cost. Join Dr. Richard Becker, Owner of Becker Vineyards for insightful discussions along with a passion and vision for making premium handcrafted wines. ALSO it is important to note that the Nov 14-21 Wine theme cruise named Melodies of the Danube is the exact opposite of the Romantic Danube itinerary below. The Melodies of the Danube cruise will begin in Budapest on Nov 14 and end in Vilshofen on Nov 21. The links to book all three are located below the stateroom pricing following the itinerary.
The Romantic Danube- Vilshofen to Budapest
Two Departure Dates to Choose from on this exact itinerary
Nov 7-14, 2022 or Nov 21 -28, 2022
Remember, you can also choose to do the Nov 14-21 Itinerary named, "Melodies of the Danube" which will be a wine-themed cruise, doing the opposite itinerary, beginning in Budapest and ending in Vilshofen. The links for the application for each of these three departure dates is at the bottom of this page.
(Pre stays are available in Prague or in Munich for Romantic Danube and can be booked as Post Stays on the Nov 14-21 Melodies of the Danube.)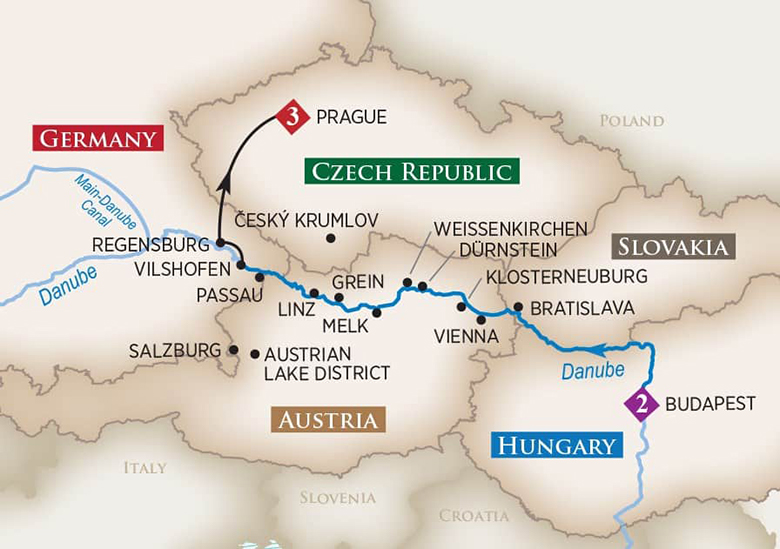 ITINERARY
DAY 1: Vilshofen (Nov 7 OR Nov 21)
EMBARKATION
Board the ship for your Romantic Danube cruise. (D)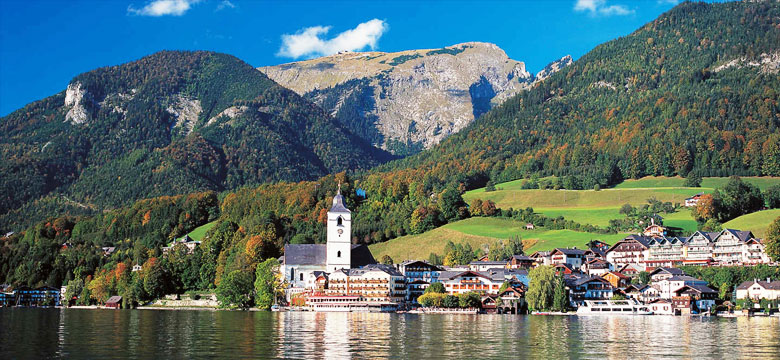 DAY 2: Passau (Nov 8 OR Nov 22)
"City of Three Rivers" walking tour
OR
Passau Castle hike
OR
River Inn Bike Tour
Explore Vilshofen's beautiful old town before cruising to Passau, known as the "City of Three Rivers." Join a walking tour or if you prefer to be more active, hike high into the hills for a visit to the "Veste Oberhaus," Passau's Castle Hill; or go on a River Inn bike tour. (B,L,D)

DAY 3: Linz (Nov 9 OR Nov 23)
"UNESCO City of Media Arts" walking tour
OR
"Cultural Mile" bike tour
OR
Full-day Salzburg excursion
The ship arrives in Linz where you'll have several choices of excursions. Opt for a full-day excursion to Salzburg where you'll tour the historic center, Mirabell Gardens, Residenz Square and the Old Market. En route to Salzburg, stop at Mondsee, home of the famed Basilica St. Michael and site of the wedding scene in The Sound of Music. Alternatively, you can join a morning walking tour through Linz's old city center and by the Mozart House; or go on a guided bike tour along the city's famed "Culture Mile" and the Danube. You can also choose to visit the charming mountain town, ?eský Krumlov, located just over the Czech-Austrian border. (B,L,D)

DAY 4: Scenic Cruising in Morning (Nov 10 OR Nov 24)
Scenic cruising through Strudengau and UNESCO Wachau Valley
Arrive in Weissenkirchen
Dürnstein walking tour and Melk Benedictine Abbey
OR
Apricots and sweets tasting
OR
Dürnstein Fortress hike
OR
Wachau Valley bike tour
Later, enjoy evening wine tasting at local winery
Cruise through the Strudengau and Wachau valleys to Weissenkirchen, gateway to Dürnstein. Once here, you can choose to join a walking tour in Dürnstein along its cobblestone streets to the Baroque Stiftskirche, and then visit Melk's magnificent Benedictine Abbey. For the more active adventurer, you can opt to hike up to the fortress where Richard the Lionheart was once held, or take a bike ride along the Danube through the Wachau Valley. As an alternative excursion, visit a local apricot grower, where you'll enjoy the region's finest apricot treats. Later in the evening, enjoy a special wine tasting of locally grown, world-renowned Riesling and Grüner Veltliner in Weissenkirchen. (B,L,D)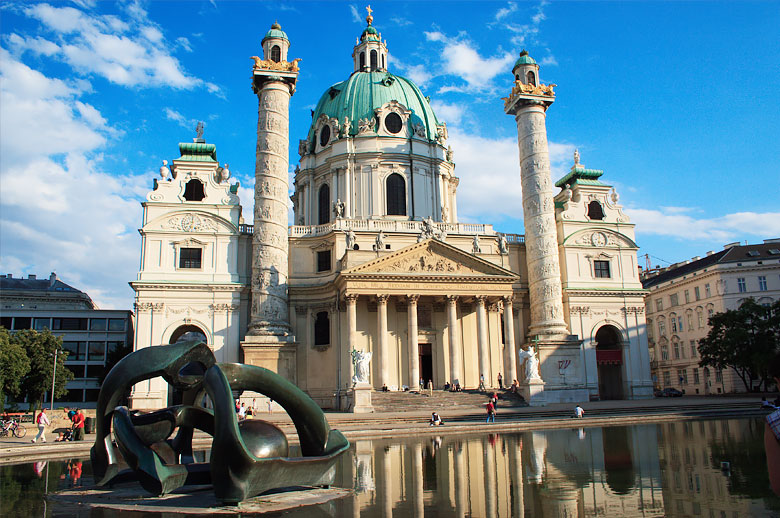 DAY 5: Vienna (Nov 11 OR Nov 25)
"Imperial Vienna" tour
OR
Vienna bike tour
Free time
The "City of Waltzes" offers a treasure trove of gems and your city tour showcases them, including the majestic Opera House and the former Imperial Palace. Your tour concludes in the historic city center with a visit to St. Stephen's Cathedral. Or if you prefer a more active tour, take a guided bike ride through Vienna. During the afternoon, enjoy leisure time to further explore this iconic city. (B,L,D)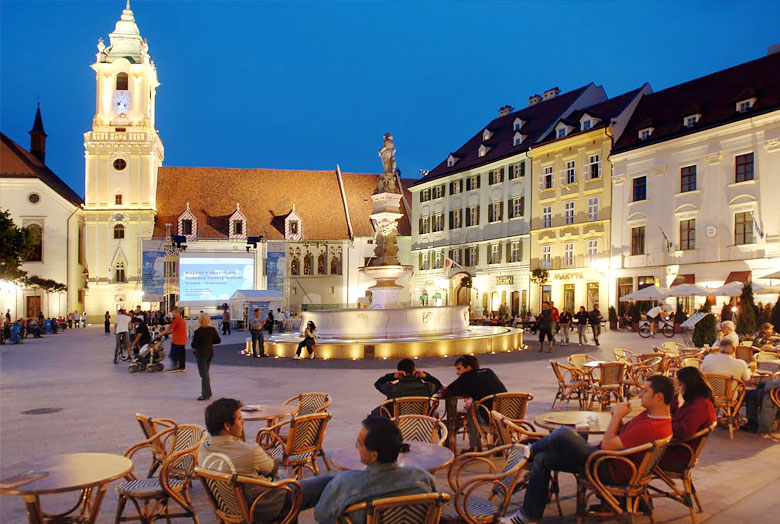 DAY 6: Bratislava (Nov 12 OR Nov 26)
"Coronation City" walking tour
OR
Tastes of Slovakia
OR
Bratislava Castle hike
Host to the crowning ceremonies of 11 Hungarian kings and queens between 1536 and 1830, Bratislava certainly has earned the title "Coronation City of Kings," as you'll discover during your walking tour. Or join a special "Tastes of Slovakia" tour. For a more active adventure, hike up to Bratislava Castle, offering magnificent views of the city. (B,L,D)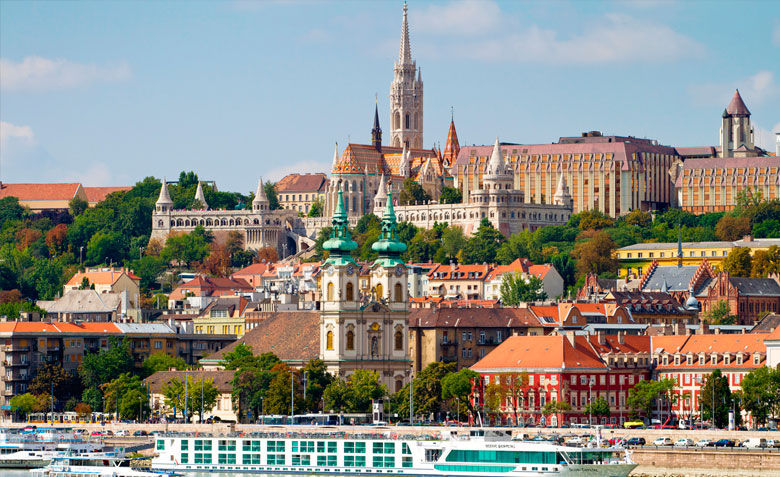 DAY 7: Budapest (Nov 13 OR Nov 27)
"Queen of the Danube" tour
OR
Castle Hill hike
Your city tour begins at Budapest's Great Market Hall, where you'll discover plenty of delicious food and shopping. Afterwards, you'll visit both the Buda (hilly) and Pest (flat) sides of the Danube River. You'll see the 19th-century Chain Bridge, which connects the Buda district with Pest; and the UNESCO-designated Castle Hill district, which contains some of Budapest's most important medieval monuments and museums. As an alternative choice, you can hike up to Castle Hill for breathtaking views of the city below. (B,L,D)
DAY 8: Budapest
DISEMBARKATION
Disembark the ship as you prepare for your flight home. Optional airport transfers are available and post stays in Budapest can be arranged, as well. If you would like to take part in AmaWaterways Pre Stay in Prague or Munich, this can be booked through FAMTrips.travel also. Hotel information and pricing is available upon request. The long haul transfer from Prague to Vilshofen is included in that 3 Nt pre stay. If you choose to do the Nov 14-21 Melodies of the Danube itinerary, which is the exact reverse of the itinerary outlined above, then the Prague add on is a 3 night post stay. You will embark the ship on Nov 14 in Budapest. Prices for pre or post stays and transfers are quoted upon request.
Special Agent Discounted Pricing:
Your guest pays the same rate!
CAT E $975 PP Piano/ lower deck 170 sq. ft.
CAT D $1124.50 PP Piano / lower deck 170 sq.ft.
CAT C French balcony $1524.50 PP various decks 179 sq. ft.
CAT BB Twin Balcony $1824.50 Cello/ middle deck 210 sq. ft.
CAT BA Twin Balcony $ 1874.50 Violin / Upper deck 210 sq. ft.
CAT AB Twin Balcony $1924.50 Cello/ Middle deck 235 sq. ft.
CAT AA Twin Balcony $1974.50 Violin/ Upper deck 235 sq. ft.
CLICK BELOW TO BOOK


www.FAMTrips.travel | 888 909 FAMS or 941 322 1800 | Email: info@famtrips.travel