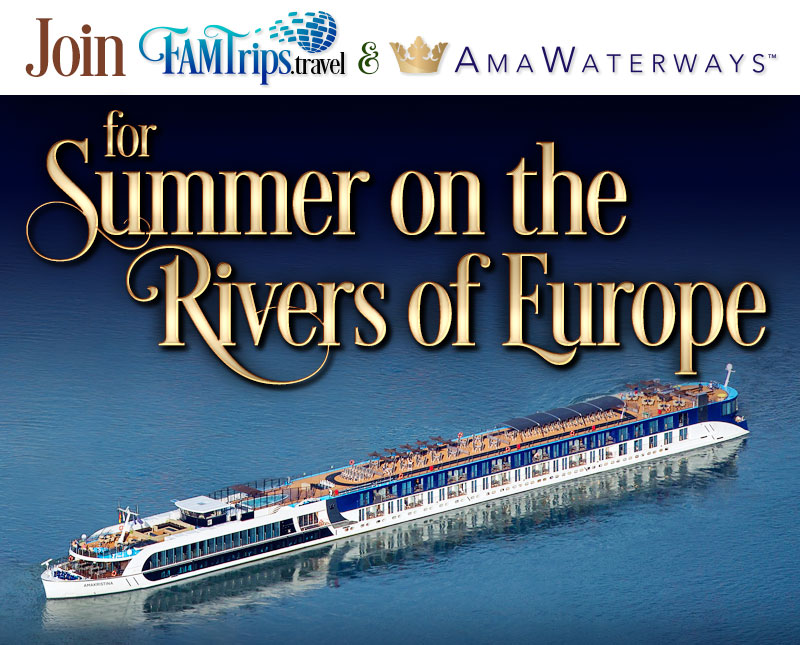 Join AMAWaterways and FAMTrips.travel on one or more of the following river cruise itineraries at very special rates for yourself and a guest to enjoy! If you have not discovered the river cruise market, there is no time like now to do so! AmaWaterways has been at the innovative forefront of developing amazing voyages on the rivers of Europe and the rivers around the globe for 20 years. In addition to their award winning cruise product, they are known worldwide for their cuisine accolades, as well as for staff that are top notch in every category and touring options that cannot be rivaled. From the beginning, the goal of AmaWaterways' owners was to create a river cruise company that they themselves would enjoy including the development of the highest-quality, locally sourced food and wine; elegantly appointed ships with staterooms offering maximum views to enjoy the ever-changing countryside and a crew who goes above and beyond, treating every guest like they are part of their AMA family.
With that in mind, for nearly 20 years, they have been building one-of-a-kind ships with added comforts and conveniences ranging from their signature view-enhancing twin balconies to the one-and-only Chef's Table specialty restaurant along with specialty tours and onboard programs which have redefined the river cruise experience. While 2020 and 2021 proved to be challenging years for all of us in the travel industry, their successful operating experience and remarkable teams have warmly welcomed guests with enhanced health and safety protocols, in addition to all of the wonderful service we have shared above. As they recently celebrated their 20th year anniversary, they are more committed than ever to offering innovative and sustainable ways for their guests to experience the rich culture and history found along the banks of the world's most iconic rivers. We hope you will take the opportunity to allow AmaWaterways to become your best river cruise partner and bring this same satisfaction to your clients once you experience it for yourself!
Following are FOUR NEW RIVER CRUISE FAMS that we are able to offer you from FAMTrips.travel: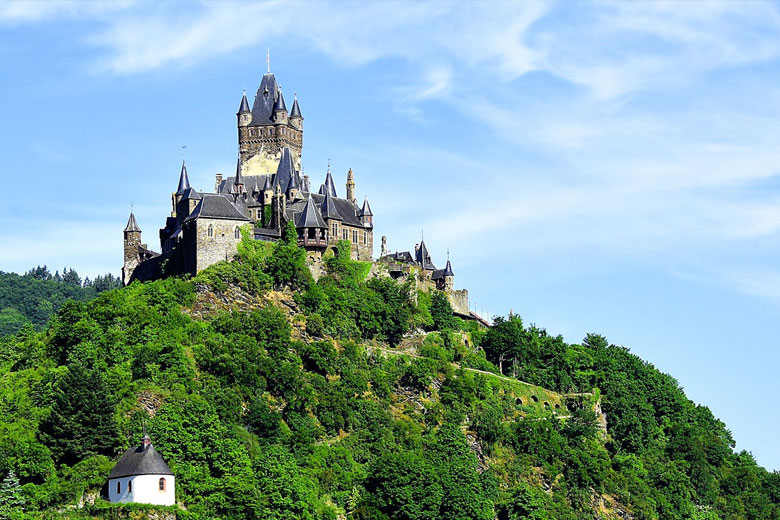 June 14-21: Europe's Rivers and Castles on the AmaPrima
Nuremberg to Luxembourg
From the meandering Main to the UNESCO-designated Upper Middle Rhine Valley with its multitude of castles dotting its shores to the vineyard-clad hills of the Moselle, enjoy Europe at its most picturesque. Let the storybook villages—Bernkastel, Cochem and Wertheim—captivate you; and Rothenburg, located on the Romantic Road enchant you. Marvel at the world's largest ceiling fresco in the Würzburg Residenz, a UNESCO World Heritage Site; and the beautiful Chagall windows while in Mainz. Savor the many flavors of Germany with a chance to sample the world-famous wines of the Rheingau, the hearty smoked beer of Bamberg and Rüdesheim's famed coffee. All along the way, gain an intimate understanding of the history and culture of the places you visit.
COUNTRIES: Germany, Luxembourg, France
RIVERS: Rhine, Danube, Moselle, Main
Pre and post night options available in Prague and Paris!
https://www.amawaterways.com/destination/europe-river-cruises/2022/europe-rivers-castles#reverse-direction_0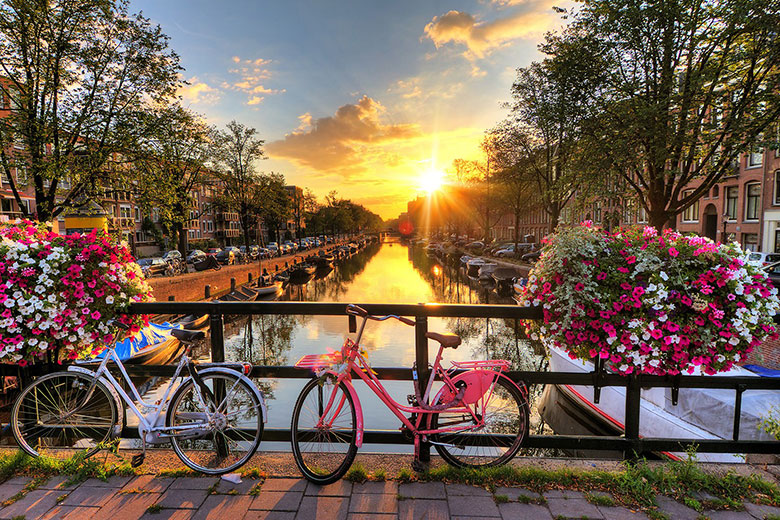 June 18-25: Best of Holland and Belgium on the AmaStella
Amsterdam to Amsterdam
Immerse yourself in a feast for the senses as you travel through the Netherlands and Belgium. Taste rich Belgian chocolates and listen to the distinctive clanks and charms of mechanical instruments at Utrecht's Museum Speelklok. Admire the beautiful architecture and artistry of castles that include Utrecht's de Haar, Brussels' Beersel and Ghent's Castle of the Counts of Flanders. You will also enjoy a lovely choice of tours in Brussels and Antwerp! Inhale the aroma of freshly pressed Belgian waffles and Dutch street fries. And feel the gentle breeze dance along your cheeks as you cruise through the Amsterdam canals. As a diverse array of knowledgeable and gracious local guides share each destination's unique history with you, you'll return from this cruise having experienced the best of Holland and Belgium.
COUNTRIES: Belgium, Netherlands
RIVERS: Dutch and Belgian Waterways
https://www.amawaterways.com/destination/europe-river-cruises/2022/best-of-holland-belgium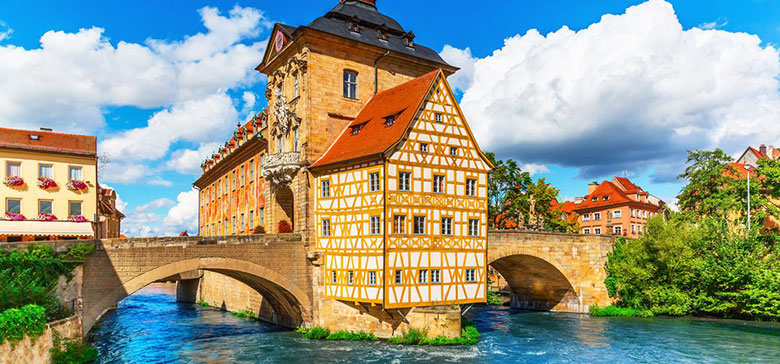 June 28 – July 5: Medieval Treasures on the AmaCerto
CRUISE FROM Basel to Nuremberg
Walk through thousands of years of history in the medieval towns of Rothenburg, Bamberg and Miltenberg. Revel in the architectural gems on display—the Würzburg Residenz and Mannheim Baroque Palace. Indulge your inner child with visits to Siegfried's Mechanical Musical Instrument Museum and the Speyer Technical Museum. Discover the Alsatian capital of France, Strasbourg and savor local flavors like rich Rüdesheimer coffee and hearty Bamberg smoked beer. All this and more awaits you as you experience the many medieval treasures of Europe.
COUNTRIES: France, Germany, Switzerland
RIVERS: Rhine, Main
4 Nt Pre Stay available in Zurich and Lucerne and 3 Nt Post stay available in Prague.
https://www.amawaterways.com/destination/europe-river-cruises/2022/medieval-treasures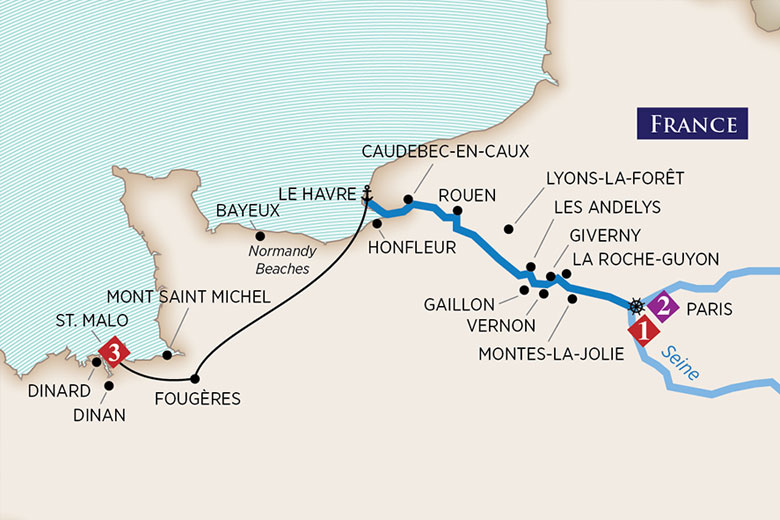 July 23-30: Impressions of the Seine and Paris on the AmaDante
CRUISE FROM: Paris to Le Havre
Discover both the popular sites and hidden gems of Paris as well as sites memorialized by famous Impressionist painters along France's Seine River. Meander through the renowned gardens of Monet's home and gardens in Giverny. Indulge in Norman chocolate, cheese and cider and enhance your best self on guided bike tours through charming cities like Vernon. Plus, revel in the opportunities to explore the walled city of St. Malo and the magical island monastery of Mont St. Michel. With fairytale castles, cathedrals and idyllic scenery at every turn, this all-encompassing cruise and land adventure is sure to inspire your own art – or at least conjure beautiful memories and dreams for years to come!
COUNTRIES: France
RIVERS: Seine
2 nt Pre stay available in Paris and Post stay in St Malo .
https://www.amawaterways.com/destination/europe-river-cruises/2022/impressions-of-the-seine-paris
Agents and their guests (in the same stateroom) pay the following rates:
Category E – $975 per person
Category D – $1124.50  per person
Category C – $1574.50 per person
Category BB –$1824.50 per person
Category BA – $1924.50 per person
Category AB – $2024.50 per person
Category AA – $2124.50 per person
Port taxes are $210 additional PP
To Book One of these FAMs…




www.FAMTrips.travel | 888 909 FAMS or 941 322 1800 | Email: info@famtrips.travel