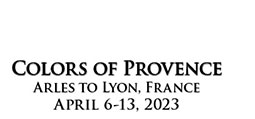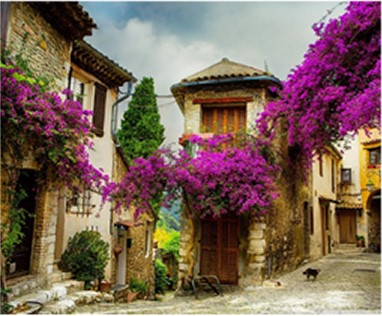 As you sail on AMAWaterways flagship AMAKristina from romantic cities to foodie havens and artistic epicenters, this itinerary enlivens all your senses.
During this magical French itinerary, you can even become an expert in all things culinary:  go in search of highly prized "Black Diamond" truffles and learn how to pair chocolate with wine. Trace the steps of famous artists in Arles and Carrieres des Lumieres. Lower the drawbridge of your fantasies in Avignon, a sprawling commune with an overwhelming array of UNESCO World Heritage Sites, intriguing art museums and historic charm. Your cruise begins in Arles, considered one of the most beautiful cities in France. Arles and chance all with its tantalizing history, formally a Roman center of trade. Continue to Avignon, aptly named the "City of Popes," which was the center of the Catholic church in the 14th century when its "Palais des Papes" was the equivalent of today's Vatican. Included in this Rhone River itinerary are also the charming villages of Viviers, Tournon and Vienne with many wonderful tour options throughout the itinerary. Your cruise ends with two nights in Lyon, the food capital of France. While in Lyon, France's culinary capital, you will savor the beauty of legendary vineyards and imbibe in local vintages like Beaujolais and Cotes du Rhone. This amazing culinary capital may become one of your lifetime favorites as you savor the beauty of legendary vineyards and imbibe in local vintages like Beaujolais and Cotes du Rhone. Some of your included tours during the week are "Footsteps of the Ancient Romans" walking tour, Mount Pipet hike, ViaRhona bike tour, Tournon exclusive private steam train ride, Red wine and chocolate tasting, Tain-l'Hermitage hike and wine tasting, Avignon walking tour and Papal Palace, Tastes of Avignon specialty local food tour, Avignon bike tour, Grignan excursion and truffle farm visit, Evening cruise to illuminated Pont d'Avignon, Van Gogh Walking Tour and Les Baux and Carriers des Lumieres. If you like, you may add optional pre nights in Barcelona, Spain and optional post nights in Paris!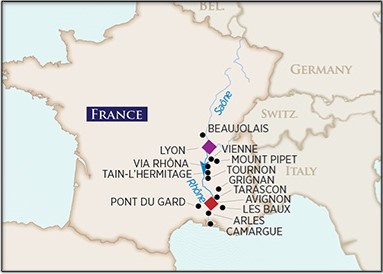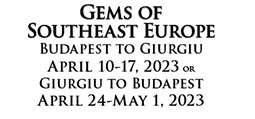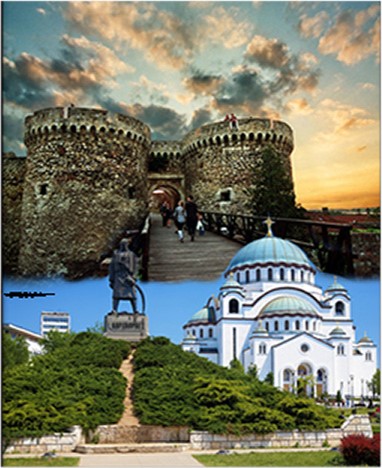 Join FAMtrips.travel to cruise to the most incredible cities from ancient history and also through countries of the once "Iron Curtain" political regime. Now you can experience one of the most exotic itineraries of Europe, considering that just over 33 years ago, these countries were still behind the political boundary dividing Europe since the end of WWII.
Touch history in Hungary, Croatia, Serbia, Bulgaria and Romania, as you sail along the exotic lower Danube. Celtic fortifications, medieval towns and grand cities, along with the natural beauty of pastoral landscapes and traverse the narrow gorge known as the famed "Iron Gates" while showcasing the best of eastern Europe. Nature lovers will relish the opportunity to see Bulgaria's natural wonder, Belogradhik, a fairy tale stone world of fantastic shapes associated with interesting Legends; or to bike through Belgrade's sprawling Kalemegdan Park. Wine connoisseurs will have a chance to taste history from the centuries-old wine-growing hills dating back to the Romans in Iloc, a royal and vinous town. Be treated to the flavors, sights, sounds and cultures of this diverse swath of the continent. A short list of just a few of the tours between Vukovar, Novi Sad and Belgrade include:
City tour and Eltz Castle, Croatian wine tasting, the "Athens of Serbia" walking tour, Fruska Gora National Park hike, Novi Sad bike tour, Petrovaradin Fortress Evening Walk.
"The City by Two Rivers" tour, Royal Palace and Tito's Memorial tour, Belgrade Fortress hike and Quburich Brandy Tasting and Avila Mountain! Depending on which directly you sail, you can also add optional pre or post nights in Vienna and pre/post nights to include two nights Brasov and two nights Bucharest or choose three optional post nights in Istanbul.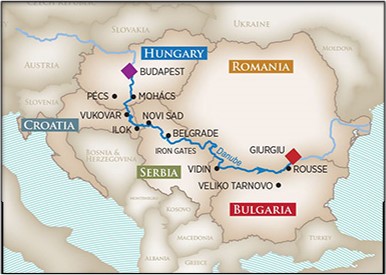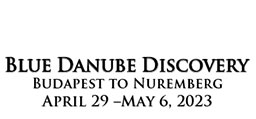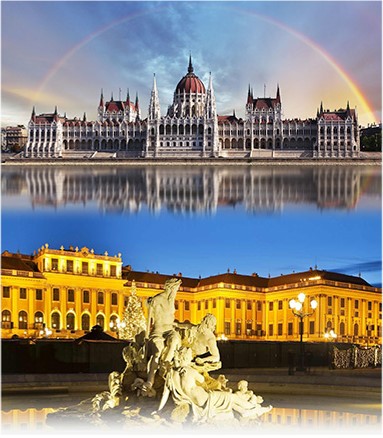 As you cruise on AMAWaterways AMAViola, down the Danube River through the countries of Austria, Germany, Hungary and Slovakia, you will discover a wealth of art, history and cultural treasures in Europe's most famous destinations! From amazing Budapest, journey to Vienna, one of Europe's most beautiful cities!
Travel on to Passau and the 2000-year-old town of Regensburg, a UNESCO World Heritage Site. Along the way, visit magnificent cathedrals and Baroque abbeys, sample Vienna's sinfully Rich sacher-torte cake, experience the breathtaking scenery of the Wachau Valley winemaking region and traverse Europe's Continental Divide. Your cruise ends in Nuremberg, so full of culture and history! Some of your tours included in this Cruise are "Coronation City" walking tour in Budapest, Tastes of Slovakia, Bratislava Castle hike, "Imperial Vienna" tour, Vienna City Tour by Bike, Durnstein walking tour and wine tasting or Apricots and sweets tasting, Durnstein Fortress hike, UNESCO Wachau Valley, Benedictine Abbey tour, Passau "City of Three Rivers" walking tour, Regensburg UNESCO city walking tour, Tastes of Bavaria, Nuremberg Medieval city tour and the WWII tour! You may also choose to add two optional nights in Budapest or a three night optional post stay in Prague, one of Europe's former Cultural Capital Cities!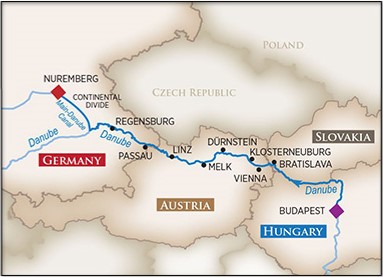 Agents Rates for All Cruise Fam Departures based on Double Occupancy:
Cat E: $975
Cat D: $1124.50
Cat CB:$1374.50 per person
Cat CA/C: $1524.50
Cat BB: $1824.50 per person
Cat BA: $1924.50 per person
Cat AB: $2024.50 per person
Cat AA: $2124.50 per person
Port taxes are $210 pp.
One Guest Pays Same Rate as the Agent!
www.FAMTrips.travel | 888 909 FAMS or 941 322 1800 | Email: info@famtrips.travel