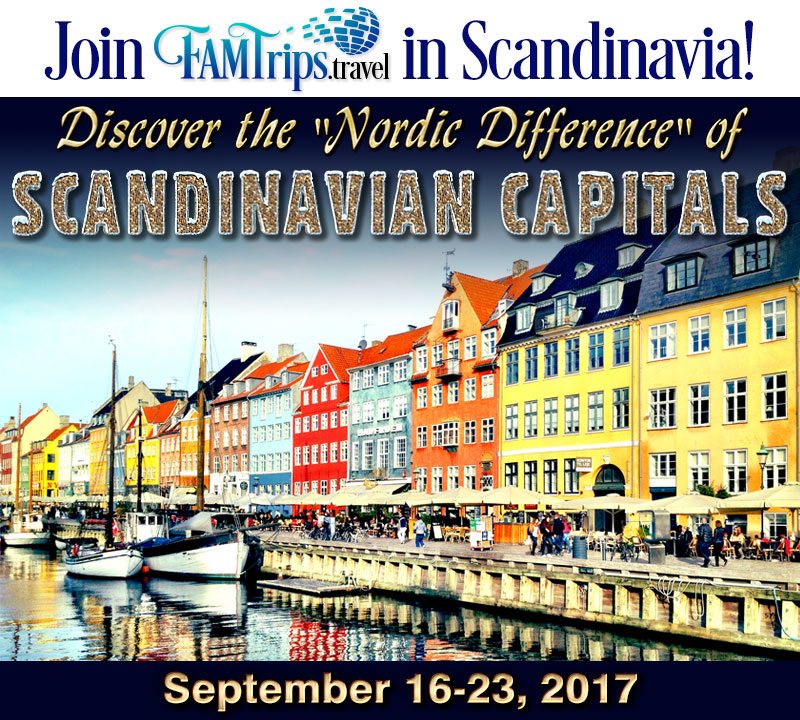 Join FAMTrips.travel and "The Nordic Difference " Destination Management Company, as we unfold the beauty of the Norwegian Fjords and the famous cities that make them so magical! As we travel in style from country to country by some of the most elegant ferries offered in Europe, we will discover the history, the unique lifestyles and appreciation for the scenic beauty of four magnificent capital cities, Helsinki, Stockholm, Oslo and Copenhagen! Don't miss this first time adventure hosted by FAMTrips.travel. Space is very limited and is based on double occupancy throughout the beautiful itinerary.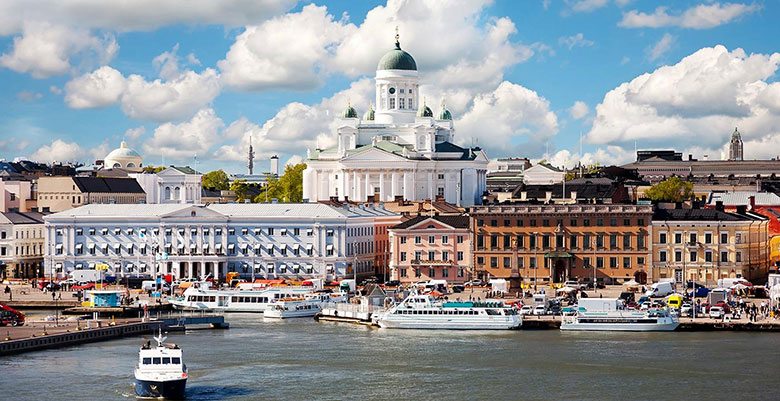 DAY 1: Sept 16
Welcome to Helsinki!
Today we begin our adventure to discover the Nordic Difference! When you arrive into Helsinki you will transfer on your own to your city center hotel, the Sokos Hotel Helsinki. Enjoy the rest of the day at leisure and this evening enjoy a delicious Welcome Dinner at Restaurant Savotta, a popular local restaurant specializing in traditional Finnish food.
(Welcome Dinner included)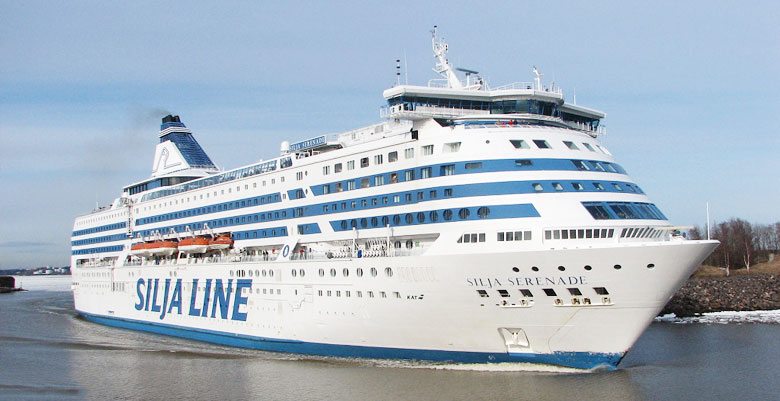 DAY 2: Sept 17
Day in Helsinki and Overnight Ferry to Stockholm, Sweden

Often referred to as "The Daughter of the Baltic ", Helsinki's strategic location makes it an ideal place to either start or end a tour of the Nordic Countries and/or Russia and the Baltics! With past Swedish and Russian influences providing a special environment, the city offers the traveler a unique traveling experience compared to the other Nordic Capitals. With a history of more than 450 years, you will see several unique architectural styles and eras with influences from both the east and the west. The special Scandinavian design has made the city world famous. With hundreds of little islands making up the archipelago, nature is always close at hand.
After a hearty breakfast this morning, we will meet our local English-speaking guide for a city tour. Hear the history of Helsinki and see some of the major attractions such as Helsinki Cathedral, Senate Square, Market Square, the Old Market Hall, Uspenski Cathedral, Esplanaden, Temppeliaukio church (the Rock Church), and many more. We will have free time afterwards for independent explorations as well as lunch on our own. In the late afternoon prior to boarding our overnight ferry – the ms Silja Serenade. We will get to enjoy this very entertaining ship with its many venues for dining and shopping during our overnight stay. Enjoy a restful evening if you prefer in your comfortable stateroom onboard. Our ship leaves Helsinki at 5pm. We will also have a scenic view sailing through the Helsinki Archipelago prior to our dinner at 7.30pm.
(Breakfast and Dinner included today)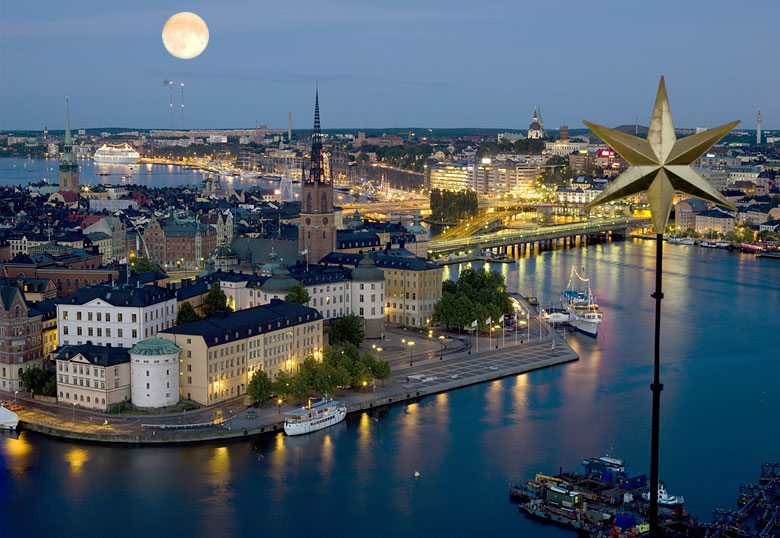 DAY 3: Sept 18
Stockholm
Stockholm is not only the Swedish Capital but considered by many as one of the most beautiful cities in the world. Built on 14 islands and connected by 57 bridges, the city of Stockholm has the unique character of the 13th century Gamla Stan (Old Town) and the modern high-tech architecture. Stockholm's islands are bordered by Lake Mälaren in the west and the Baltic Sea in the east where the Stockholm archipelago with it's 30,000 islands awaits exploration. With the openness of its people, Stockholm is a big city with a small town personality. Its handy size and short walking distances makes it an easy place to explore in a short time.
This morning as we arrive onboard the ms Silja Serenade from Helsinki, we will sail through the Stockholm Archipelago while enjoying breakfast onboard. After disembarkation, we meet our local English-speaking guide for a city tour of Stockholm. Our guide will point out major attractions along the way such as the City Hall, Sergel Plaza, The Royal Palace, Strandvagen, and many more! We will also have a walking tour of Gamla Stan ( Old Town) before heading to the island of Djurgarden. A former Royal hunting ground, Djurgarden is a green oasis close to central Stckholm and home to several of the city's top museums and attractions. Our first stop is Skansen, the first open-air museum in the world when it opened in 1891. We continue to the Vasa Museum, home of the famous Vasa ship which sank in Stockholm's harbor in 1628. Free time in Vasa to wonder on our own and have lunch. Afterwards, we continue to one of Stockholm's newest attraction, ABBA The Museum. Part of the Swedish Music Hall of Fame, ABBA the Museum is an interactive journey through one of the greatest success stories in Swedish music history. Possible hotel inspections or destination presentations in the afternoon. The rest of the day and evening free for independent activities. (Breakfast is included)
Accommodation at Hotel C Stockholm.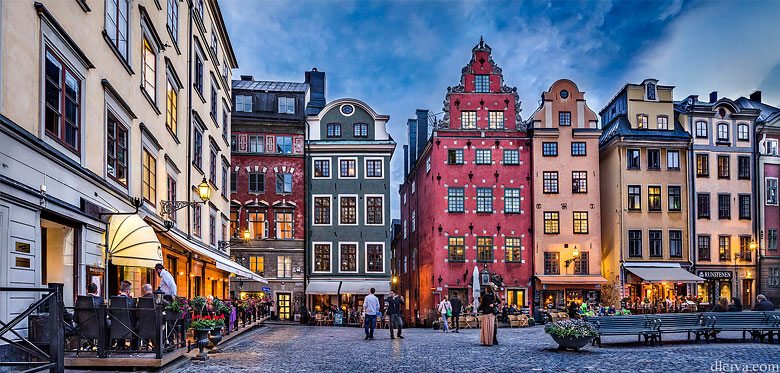 DAY 4: Sept 19
Stockholm – Oslo, Norway
One of the best ways of seeing the region is travelling by train. Today we have the opportunity to experience train travel between two Scandinavian Capitals – Stockholm and Oslo. Onboard one of SJ's (Swedish Trains) high speed trains, we travel to Oslo comfortably in 1st class accommodations. The journey takes approximately five and a half hours taking us through the Swedish and Norwegian countryside passing beautiful lakes, forest and farmlands. After breakfast and hotel check-out we will take a short walk to Stockholm Central Station to board the train. We will participate in a brief presentation by one of SJ's representatives prior to boarding our train. We depart Stockholm at 10:36 AM and arrive in Oslo at 4:10 PM. Enjoy lunch onboard and transfer to our hotel, the Scandic Victoria, upon arrival at Oslo Central Station. The rest of the day is yours to enjoy at leisure. Enjoy dinner at the hotel.
Breakfast, lunch, and dinner are all included today.
DAY 5: Sept 20
In Oslo and Overnight Ferry to Copenhagen
Situated at the head of the Oslo Fjord and surrounded by forested ridges, the Norwegian Capital of Oslo is one of Europe's fastest –growing cities with a population approaching 700,000. It is the largest city in Norway and is quickly transforming into a cosmopolitan hub with an abundance of world-class museums, restaurants and increasingly impressive architectural landscape. This morning we meet our local English-speaking guide for a panoramic tour of Oslo highlighting major attractions such as the Royal Palace, the Parliament, Akershus Fortress, Oslo Opera, and more. Our tour includes a visit to Vigeland Sculpture Park and the Viking Ships Museum. Lunch is on our own. In the afternoon we board our overnight ferry – DFDS Crown Seaways. We will take part in a brief ship inspection onboard after embarkation. Our ship leaves Oslo at 4.30pm. Enjoy a delicious dinner onboard. The five restaurants and café serve breakfasts, lunches and light meals, and dinners. Choose from four bars, including sundeck bars with lounge areas and a wine bar with several kinds of tastings! The modern nightclubs, Columbus Club and Sky Club, both feature live music and DJs. The clubs offer options for everyone! And of course you can save up to 20%* on world leading brands in the tax-free shops on board.

Breakfast and dinner are included today.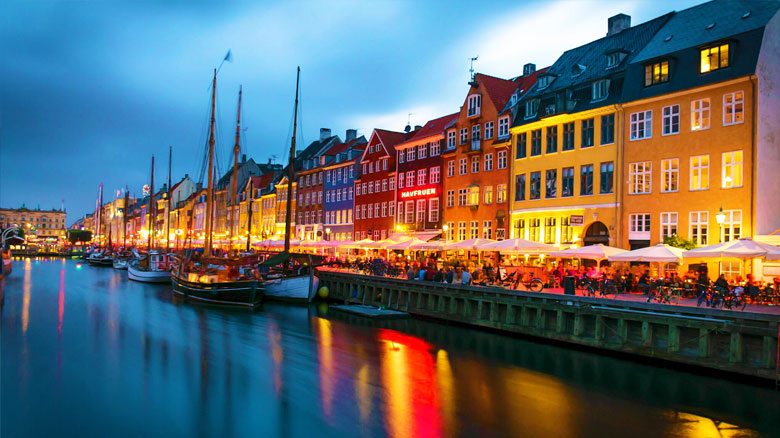 DAY 6: Sept 21
In Copenhagen
Founded by Bishop Absalon in the 11th cent. Copenhagen has come a long way from a small Viking fishing village to one of the largest cities in northern Europe. The city's location has throughout centuries in an almost natural way created commercial routes to far and near making it the "Gateway to Scandinavia and the Baltics. " One of the most important centers of culture, business, media, and science in the region, Copenhagen is the most visited city in the Nordic countries and offering the visitor a sense of "hygge, " a term that generally means coziness, but much more! Enjoy a delicious breakfast onboard the DFDS Crown Seaways while sailing past Kronborg – Hamlet's Castle! After disembarkation at 9:30 AM, we meet our local English-speaking guide for an excursion to the Castles of North Zealand. Our first stop is one of the most beautiful Renaissance castles in Scandinavia – Frederiksborg Castle. Driving through scenic country roads, we have a photo stop at Fredensborg Palace, the Danish Royal Family's spring and autumn residence. Continue our tour to Elsinor and visit Kronborg Castle (outside). We will enjoy an included lunch at one of the local restaurants before heading back to Copenhagen. A short panoramic tour of Copenhagen including a visit to the Little Mermaid is included as we return. You will also have free time for independent activities after check-in at our Copenhagen hotel. Dinner on our own and with all of the amazing restaurants along the colorful waterfront canals, it will surely be a pleasure to experience! Your home in Copenhagen for the next two nights is the Radisson Blu Scandinavia.
Breakfast and lunch are included today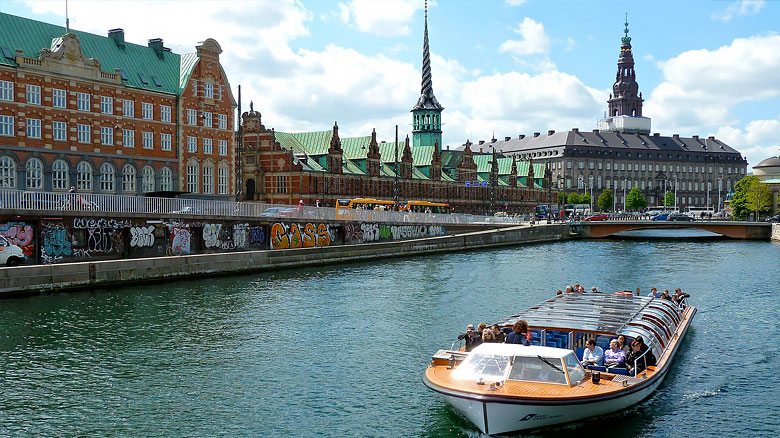 DAY 7: Sept 22
In Copenhagen
After breakfast, meet our local English-speaking guide for a walking tour of the heart of Copenhagen. Hear the history of Copenhagen while passing major attractions such as The City Hall, Strøget, The Latin Quartier, The Round Tower, Christiansborg, and many more. Our tour ends in the city center. Lunch on our own. You have plenty of free time for independent activities such as visit the National Museum to see the Vikings Exhibitions, a lovely afternoon visit to popular Tivoli Gardens, or maybe do some last minute shopping. This evening we will enjoy a short walk from our hotel to a local restaurant where we will enjoy a delicious Farewell Dinner.
(Breakfast, Farewell Dinner) Accommodation – Radisson Blu Scandinavia
DAY 8: Sept 23
Depart Copenhagen. Flight back home.
Or continue to additional FAMTrips.travel fam in Poland.
You may elect to fly from Copenhagen to Krackow to join the FAMTrips.travel Spa and foodie fam in Poland! Check out www.FAMTrips.travel for more details on this continuing fam option.
Hotel check-out after breakfast. Independent transfers to the airport for your flight back home. Although your transfers are on your own, we can assist with lining them up in advance through our partner, Ms Editha Olsson, President of Nordic Difference.
Breakfast is included.
Agent Rates per person in twin shared accommodation:
Agent Rate: $1695
Non Industry Guest $1995
Rate includes the following:
Local tours with English Speaking guides
Breakfast daily, 2 lunches and 5 dinners are included.
7 Nights Accommodations as follows:
Helsinki – Original Sokos Hotel Helsinki (4*)
Tallink Silja ms Silja Serenade – 2-berth outside seaview staterooms
Stockholm – Hotel C Stockholm (4*)
Oslo – Scandic Victoria
DFDS Crown Seaways – 2-berth seaview staterooms
Copenhagen – Radisson Blu Scandinavia Hotel
To Book this FAMTrips.travel Scandinavia FAM…

www.FAMTrips.travel | 888 909 FAMS or 941 322 1800 | Email: info@famtrips.travel