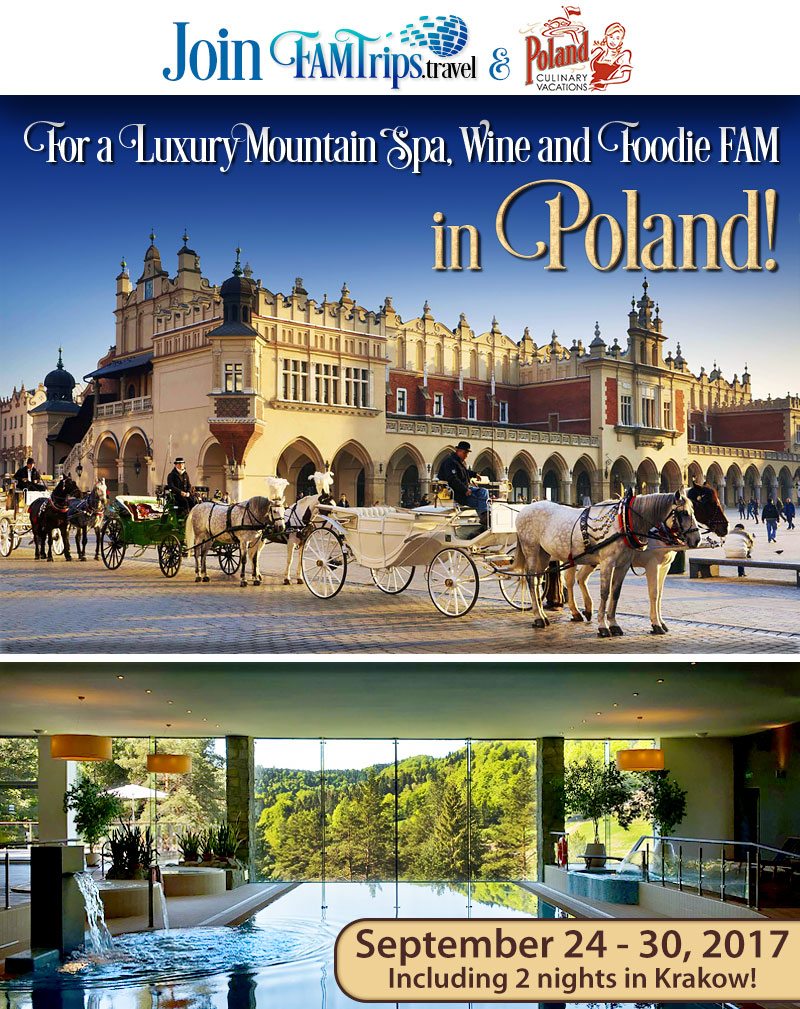 Come with FAMTrips.travel and Poland Culinary Vacations to Poland! Discover the relaxation of a luxurious Polish mountain SPA, great tasting Polish wines and food, and the "Magic of Krakow" with Poland Culinary Vacations! Southern Poland is a never-ending destination to experience world-class spas, family owned wineries, cultural attractions and fine dining. In addition, travelers to the area can also enjoy unique handicraft shopping and activities such as easy hiking in the mountains, visiting agritourism farms and tasting high-quality artisan foods made by local producers. Travel professionals across the US are really looking to new opportunities to promote Eastern Europe to their high-end clientele, and in the luxury sector of tourism, the top trending countries in Eastern Europe are Poland, Croatia and Czech Republic! You'll sample tasty culinary delights, find out about regional specialties including lovely Polish wines, all while in the company of the warm, generous, and welcoming people of charming and historical Poland.

Let us be your guide to a week of wellness and relaxation which will include small family vineyard visits & spectacular wine tastings, wellness lectures, as well as pre arrival sign up times for many options of luxurious spa treatments which you can enjoy during our mountain spa retreat. You will also take part in a cooking class with a Polish chef and enjoy sightseeing in Malopolska – Lesser Poland region and the hidden region of Podkarpackie – Subcarpathian, Poland. These two regions in south-eastern Poland have rolling vineyards, enchanting palaces and manors, UNESCO Timber Architecture Church Route and Krakow Market Square. You will be entrenched in Poland's rich cultural heritage and breathtaking scenery.
Your first four nights' accommodation will be at 5-star Dr. Irena Eris Hotel & SPA in Krynica- Zdroj (Zdroj – means mineral spring in Polish) with peaceful, tranquil atmosphere perfect for a SPA vacation. Included in your fam is one complimentary massage or specialty  face or body treatment while at the spa.  Very special package rates are being offered to FAMTrips.travel participants for additional spa services and you can sign up in advance for the spa treatments of your choice! If you feel more like being in the beautiful autumn mountain outdoor setting, easy hiking is also a very popular activity for you to enjoy at our luxury retreat. On most days while in Krynica you will be able to sign up for many types of optional SPA treatments which will be rejuvenating, relaxing and unforgettable! The small SPA town of Krynica Zdroj is a cultural and wellness mountain oasis!
We are so excited to announce that the President of Poland Culinary Vacations, Ms Sarna Rose will be with us during our program! A native of Poland, and now living in the USA, Sarna has offered world class tours to these regions for 10 years, now!


DAY 1: September 24, 2017

We meet in Krakow for a group pick-up at a designated hotel near the Market Square at 10:00am. ( Agents need to fly into Krakow the day before at their own expense, or find early arrival flights which would allow for you to be in city center before 10:00 AM) Our local guide will then take us on a tour of Kazimierz district of Krakow which for many centuries was widely known as the home of the largest Jewish commune in Europe. One can easily spend an entire week just enjoying Krakow, a trove of history, and we'll resume this magnificent city's discovery upon our return on Thursday. After touring Kazimierz we'll head out to Krynica-Zdroj to five-star Dr. Irena Eris Hotel and SPA, our home for the next four nights. On the way, we'll make a stop at the Galician Inn in Nowy Sacz for a delectable lunch with local wine and touring of the Galician Town. After lunch, we continue our drive through gorgeous countryside to Krynica-Zdroj. After settling at the hotel we meet for a festive Welcome Dinner of local cuisine at our hotel's elegant "Szosty Zmysl" restaurant and enjoy chef Janusz Myjak's gourmet culinary specialties.
( L, D)

DAY 2: September 25, 2017
After delicious breakfast at the hotel, agents who have signed up in advance for Specialty Spa Treatments will enjoy their first SPA treatments. We are also free to use other facilities of the spa or relax and enjoy the mountain beauty and serenity. Spa packages at super reasonable prices will be sent out to every applicant to check out and consider booking in advance. After the first morning SPA session or mountain outdoor activity session, we'll enjoy light lunch at the hotel restaurant. In the afternoon we'll tour Krynica-Zdroj, biggest SPA town in Poland, often called the Pearl of Polish Spas with vibrant concert niche which includes the Jan Kiepura Festival of Arias and Songs held here every August. We begin with visiting the historic downtown with a central pedestrian promenade, pump rooms with water from over twenty local mineral springs where we'll sample some of the mineral waters, take Poland's longest cable-car ski lift to Mt. Jaworzyna Krynicka for scenic area view and visit Roman Kluska's shop in Krynica, a local artisan sheep cheese maker, for cheese tasting. Before dinner some of us may like to go hiking in Jaworzyna Krynicka or return to hotel for relaxation. We meet for dinner with regional fare at "Domek w Doline" restaurant in Krynica.
(B, L, D)
DAY 3: September 26, 2017

Breakfast will be followed by a day trip to Kambornia Manor near Krosno featuring Carpathian Wine Salon and Polish cooking class followed by lunch at the Manor based on our culinary efforts. After lunch, we head to Krosno, a small town and the glass industry center of Poland. "KROSNO" S.A., founded back in 1923, is the largest glass manufacturer in Poland and a major glass exporter to over 60 countries around the world. We begin our visit with touring of the Krosno Glass City and Glass Heritage Center. The tour begins with a live show of the art of glass-blowing. Wine connoisseurs will be able to purchase a new set of six meticulously crafted and high quality wine glasses after touring Krosno glass factory to take back home from their VINOTECA KROSNO line. Tonight, time is set aside for more spa treatments for those who have signed up in advance at our luxury hotel SPA. The rest of the night is yours to enjoy at the hotel or perhaps have dinner at one of the recommended restaurants on the town.
( B,L)

DAY 4: September 27, 2017
Early morning breakfast will be followed by the final sessions of face or body treatments that you may have learned about during earlier presentations by the Dr. Irena Eris SPA cosmetologist and have signed up to enjoy. In the afternoon, we'll head out to Jaslo, a small tranquil town, the capital of modern Polish winemaking where the annual International Wine Days festival is organized. On the way to Jaslo we'll stop at 15th century UNESCO St. Michael the Archangel wooden church in Binarowa village. Six timber churches from Malopolska and Carpathian foothills have been entered on the UNESCO World Heritage List and the church in Binarowa is one of those special churches. There are over 100 wineries in the Podcarpackie region offering an exciting array of varietals, styles, and tasting experiences. Today we tour two notable local family owned wineries: "Dwie Granice" and "Jasiel", near Jaslo. We'll enjoy dinner with special and fabulous wine at "Jasiel" vineyard with our hosts Mr & Mrs. Szpak.
(B, L, D)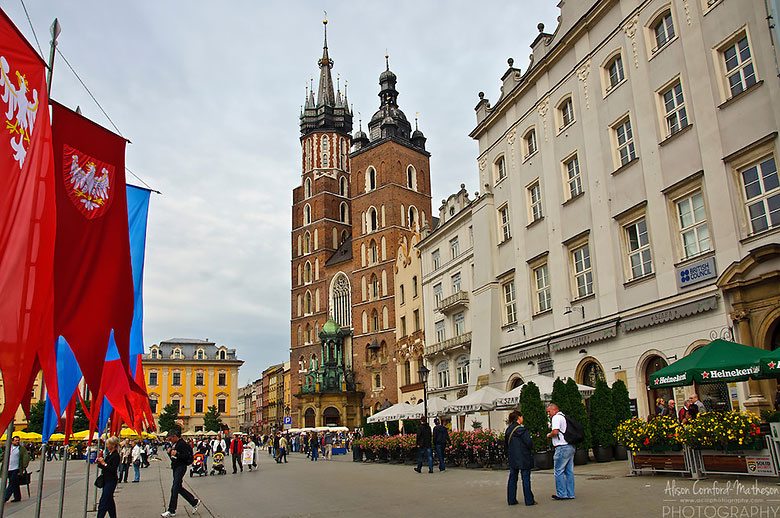 DAY 5: September 28, 2017
This morning we will transfer back to Krakow where we'll spend the next two days of our SPA and wine vacation in southern Poland. Upon arrival, we will also venture to a fresh food market, called Stary Kleparz, a centuries-old tradition in Krakow. Locals and visitors shop in an unforgettable atmosphere for fresh, traditional Polish food products, which we'll have an opportunity to taste: breads, cheeses, meats, fruits and vegetables. Then, we'll continue with a guided sightseeing and tasting tour of the city. Krakow is Poland's third largest city and escaped the devastation that obliterated other Polish cities during World War II. It's perfectly preserved medieval Old Town, a UNESCO World Heritage site, is on the itinerary for this afternoon's tour. We visit the Market Square, the largest medieval town square in Europe and the 14th-century Wawel Castle and Cathedral. After settling in our brand new Hotel Legend, we head out to wine social to enjoy exclusive wines and appetizers at Krako Slow Wines bar and shop which offers natural wines from Central and Eastern Europe.
(B, D)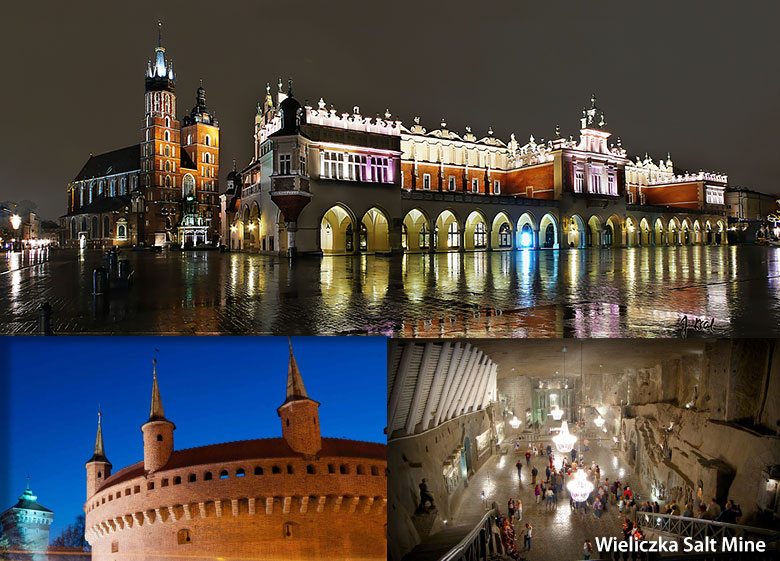 DAY 6: September 29, 2017
In the morning we'll tour the famous Wieliczka Salt Mine, a virtual underground city, with galleries, lakes, chapels and murals – all carved from salt – and a UNESCO World Heritage site. After our Wieliczka tour we head out to lunch with wine tasting at local winery "Srebrna Gora" on the outskirts of Krakow from which we also take in spectacular views of this magnificent city and surrounding area. After lunch, you are free to enjoy the sights and shops of Krakow on your own. Krakow offers a good choice of art, crafts, and souvenirs. We recommend Cepelia store, which has a great selection of quality Polish folk handicrafts. Our Farewell Dinner will be at Wesele restaurant, serving old Polish and Krakow delicacies and specialties located in the heart of Krakow's Market Square.
(B, L, D)
DAY 7: September 30, 2017
Breakfast at your hotel followed by departures or extended stays. Even though our educational FAMS with FAMTrips.travel and Poland Culinary Vacations are carried out with relaxation and at a leisurely pace, you may want to consider staying an extra night before and after in Krakow. You may find that the extra time will make your week even more relaxing and enjoyable!
What's Included:
Six nights accommodations, double-occupancy, (four nights at 5-star Dr. Irena Eris Hotel & SPA in Krynica Zdroj and two nights at a New Legend Hotel in Krakow.)
Arrival transfer from Hotel in Krakow at 10:00 a.m. on Day One to take us to Dr. Irena Eris Hotel & SPA in Krynica Zdroj
One Complimentary Included Spa Massage Treatment ( with additional spa treatments to be offered at special reduced price menu)
Daily breakfast
5 Lunches as outlined on itinerary
5 Dinners as outlined on itinerary
Local beer, house wine, tea, and coffee with all included meals
(Please note that cocktail drinks and drinks consumed outside of mealtime are not included)
Private tours and Polish wine tastings at family owned wineries in Malopolska and Podkarpacie regions throughout the week.
One hands-on and/or demonstration-style Polish cooking lesson
Excursions to cultural sites, all entrance fees and food artisan visits
Added Cost:
Special package reduced rates for FAMTrips.travel Spa treatments to be sent to all attendees
International Air and transfers to get to city center to meet group on Sept 24. ( Agents may need to fly in one day early at own expense)
Tips to drivers/ guides for touring days
Any services not included in written itinerary
Main Attractions:
7-day/6-night custom-designed, intimate SPA & wine vacation in Poland's Malopolska and Podkarpacie regions, with sightseeing of beautiful Krakow.
Elegant and comfortable accommodations at a luxurious: 5-star Dr. Irena Eris Hotel & SPA in Krynica-Zdroj and Brand new Legends Hotel within walking distance to Krakow's Market Square.
Private tours and Polish wine tastings at family owned wineries in Malopolska and Podkarpacie regions throughout the week.
Hands-on and/or demonstration-style cooking lesson with a professional Polish chef.
Delicious regional cuisine: freshly made meals and breads, plus some included local wines and beer.
Visits to agritourist farms, famous for exceptional artisan foods, warm hospitality and Polish countryside experiences.
Motor excursions into famous cities and towns to see renowned art and architecture, including buildings on the UNESCO World Heritage List.
The option to extend your time in Krakow and further explore this spectacular southern Polish region!
Agent Rate: $1799.00 pp
Non Industry Guest Add $100 pp
To Book this FAMTrips.travel Poland FAM…

www.FAMTrips.travel | 888 909 FAMS or 941 322 1800 | Email: info@famtrips.travel