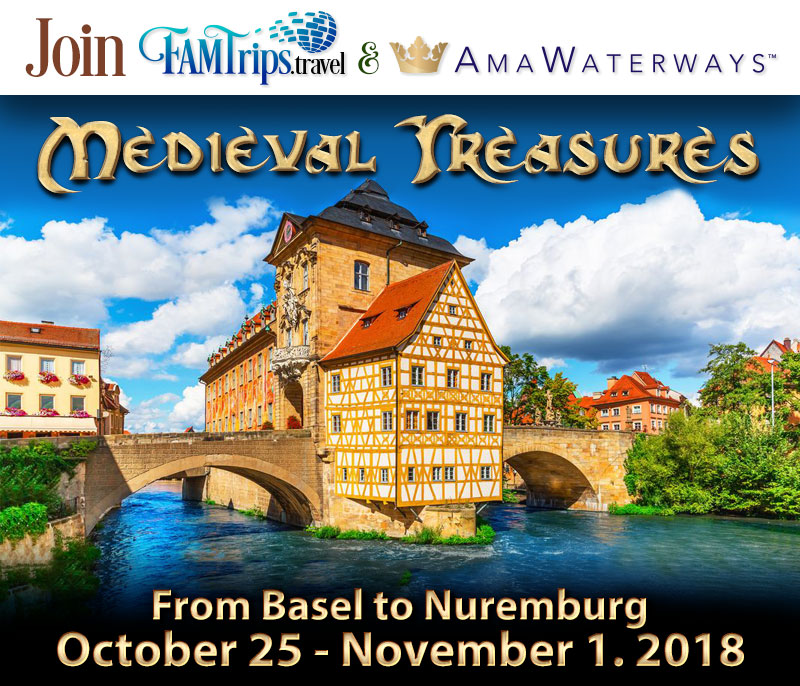 Cruise with FAMTrips.travel from Basel, Switzerland, as you and your guests will experience the romantic Rhine and peaceful Main rivers to discover the true medieval treasures throughout charming Switzerland, iconic France, and Bavarian Germany! As we sail together on AmaWaterways' lovely AmaDante, you can appreciate these amazing sites from your own lovely French balcony or twin step out balcony stateroom for you and your added guests. Ancient castles, grand palaces and medieval towns are yours to enjoy throughout this journey! Revel in the architectural gems on display—the Würzburg Residenz and Mannheim Baroque Palace. Visit the Alsatian capital of France, Strasbourg and the metropolitan capital of Germany, Frankfurt. You will walk the cobbled streets of Bamberg, an entire village dedicated as a world heritage UNESCO site! Discover the many medieval treasures on this unforgettable journey. And as you are offered the opportunity to bring added friends and family at special savings, make this an educational experience that create memories for a lifetime.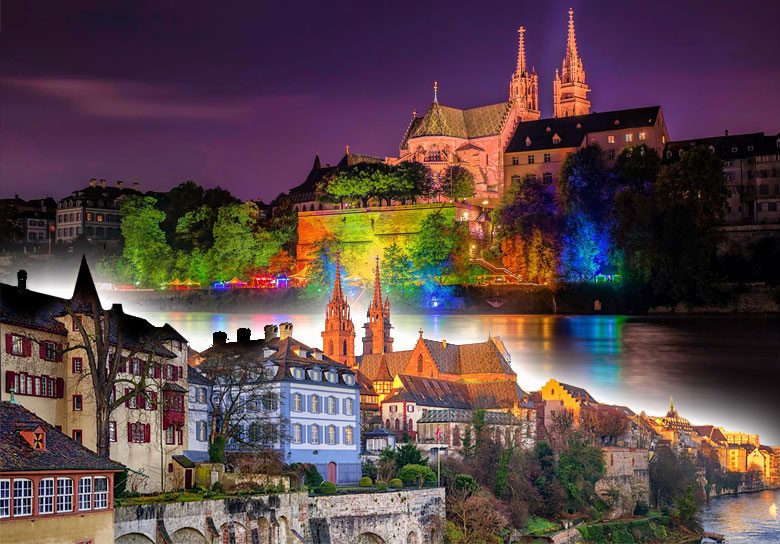 October 25: EMBARKATION – BASEL, SWITZERLAND

Embark your cruise in Basel. Tonight, our FAMTrips.travel group will share a special dinner in the alternative dining venue, The Chef's Table. This wonderful experience is just a hint of the fine dining you will experience daily as you sail with AmaWaterways on the lovely AmaDante, with their award-winning staff whose attention to detail and special guest satisfaction is always first class! If you have chosen to arrive into Switzerland early, you may have chosen to explore beautiful Zurich or Lucerne on your own, or you may have enjoyed the lovely 3 night Pre Stay in Zurich that is offered which includes a city tour of Zurich, as well as the opportunity to tour beautiful Lucerne or enjoy a lake cruise as you pass through Lucerne! This optional pre-cruise tour can be booked through FAMTrips.travel, as well. During our cruise, we will host one travel agent networking session to share our river cruise knowledge and we will be sure it does not interfere with any of our amazing ports of call to follow!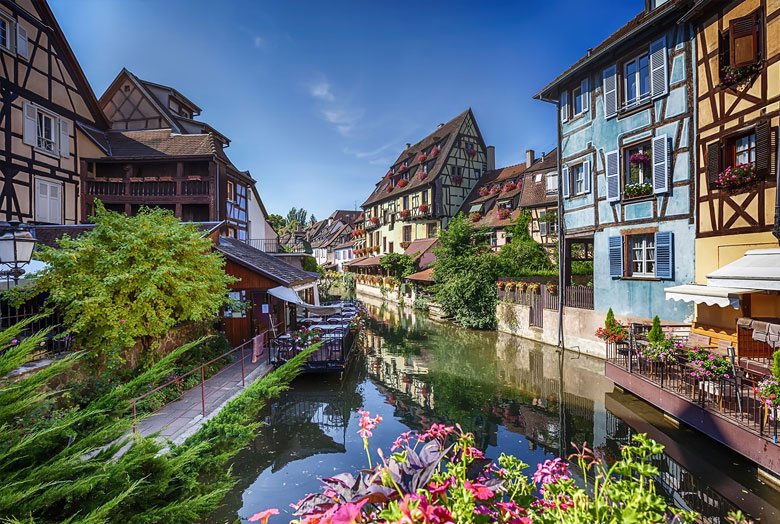 October 26: STRASBOURG, FRANCE
Join a tour of the city that takes you past the stunning Parc de l'Orangerie, the European Parliament and the Place de la République and then walk through the iconic "La Petite France" district, which appears to have been lifted straight from the pages of a fairytale. Wander through these charming streets and past the Cathédrale de Nôtre Dame with its famous astronomical clock. Alternatively, the active adventurer can go on a guided bike tour. (B,L,D)


October 27: LUDWIGSHAFEN, GERMANY
Ludwigshafen is your gateway to a choice of three excursions. Visit the Mannheim Baroque Palace—one of the largest palaces in Europe. Alternatively, join a walking tour of one of Germany's oldest cities, Speyer, known for the largest Romanesque cathedral in Europe—a UNESCO World Heritage Site—and the medieval Altpörtel, Old Gate; or visit the intriguing Speyer Technical Museum. Later in the day, sail to Rüdesheim, where you'll be treated to a Riesling wine tasting. (B,L,D)

October 28: RÜDESHEIM – FRANKFURT
Continue your exploration of Rüdesheim with a choice of excursions. Those who fancy a more whimsical adventure will want to visit Siegfried's Mechanical Musical Instrument Museum, home to one of the greatest collections of self-playing musical instruments. For an adventure of a different kind, soar over the vineyards of Rüdesheim on a gondola to the Niederwald Monument; or opt to take a bike ride along the Rhine. You can also join a full-day excursion to Heidelberg, a perfectly preserved medieval city nestled in the Neckar River Valley along Germany's Castle Road. Later in the day, cruise to the metropolitan capital of Germany, Frankfurt, where you'll take in the sights on a panoramic city tour and then immerse yourself in the local flavors with an authentic Römerberg beer tasting. (B,L,D)


October 29: MILTENBERG
Enjoy a scenic cruise to Miltenberg, the "Pearl of the Main River." While on your walking tour, you'll discover why this medieval town seems to leap from the pages of a fairytale with its 14th- and 15th-century half-timbered, gabled houses; the famed Crooked House; and the venerable Royal Inn, which has been a working hotel since the 17th century. Alternatively, indulge in regional specialties of Franconia; or go on a guided bike ride along the Main River. The biking tours on AmaWaterways are not to be missed and are safe for bikers of all skill levels. FAMTrips.travel executive team, Gary and Melody Fee have hosted many groups on these lovely biking tours to experience the most amazing routes along these European rivers and through the incredible cities of many AmaWaterways itineraries. (B,L,D)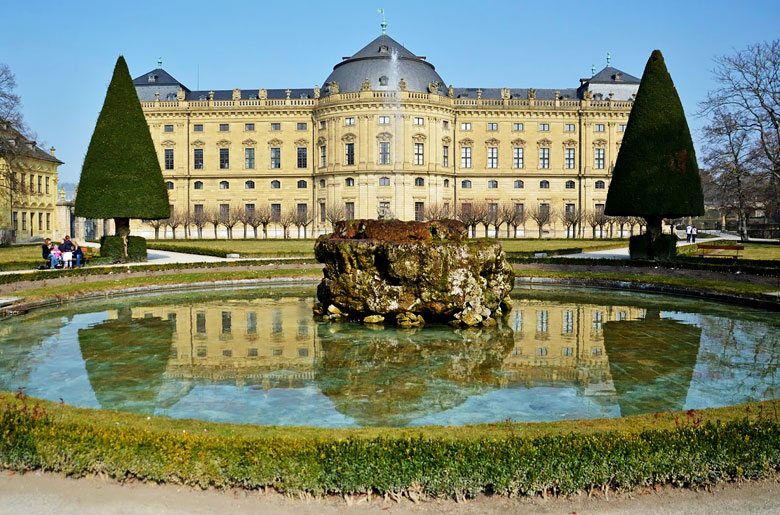 October 30: WÜRZBURG
Nestled along the "Romantic Road" in the middle of Germany's largest wine producing region lies Würzburg. Join a walking tour of this beautiful city bursting with Baroque splendor. Or you can visit its crown jewel, the Baroque Residenz Palace, a UNESCO World Heritage Site that features an opulent interior, including a grand fresco by Tiepolo. Get more active with a hike up to the Marienberg Fortress, the most prominent landmark on the left bank of the Main River. During the afternoon, participate in a special Franconian wine tasting at the famous wine cellars located underneath Würzburg. (B,L,D)

October 31: BAMBERG
Explore enchanting Bamberg, a UNESCO World Heritage Site, in one of three ways. Join a guided walking tour of this medieval gem to see its cathedral, Old Town Hall and elegant old mansions. Or taste your way through the city sampling smoked beer, licorice root and Hornla pastry, a local favorite whose recipe dates back to 1427. And for those wishing to explore the town more actively, hop on a bike for a guided bike tour along the Main River and to its quirky quarters beyond the town center. (B,L,D)

November 1: NUREMBERG– DISEMBARKATION
Disembark the ship in Nuremberg after breakfast and return home. You may also elect to book the optional 3-night post stay to magnificent Prague! This city is truly one of the most remarkable gems in all of Europe! If you prefer to go to Prague on your own, you can also book the AmaWaterways long haul transfer from the ship in Nuremberg to Prague, exploring the medieval Bavarian city of Regensberg on the way! One excellent additional option for your European stay in June would be to join FAMTrips.travel on the 2nd river cruise fam we are hosting, "The Taste of Bordeaux," beginning in Bordeaux France on the following day of June 14 through June 21! For more details about that itinerary, you can go to our website at www.famtrips.com or www.famtrips.travel and click on the Taste of Bordeaux itinerary. These two river cruises can be combined for your and your guests. See special pricing below for agents who also want to bring additional friends and family at special savings of more than 50% discount for additional staterooms. Space is limited so do not delay!
Cost of FAM
Agent Rate for Category C French Balcony stateroom: $1795 + port tax
( To compare, the regular retail rate is $4048 + tax)
Agent Rate for Category B French Balcony staterooms: $1895 + port tax
(To compare, the regular retail rate is $4148 pp +tax)
Agent Rate for Category A French Balcony staterooms: $1995.00 + port tax
(To compare, the regular retail rate is $4348 + tax)
Non Industry Guests in same stateroom, add $300.
Port tax is $168 pp
Special Offer through FAMTrips.travel!
Agents are also invited to bring other friends and family guests in separate staterooms at the same Non Industry Rate.
These additional staterooms are also booked through FAMTrips.travel and are a great savings for your friends, family or group leaders!
To BOOK this Medieval Treasures Itinerary,
click on the button below and complete the application online.

www.FAMTrips.travel | 888 909 FAMS or 941 322 1800 | Email: info@famtrips.travel