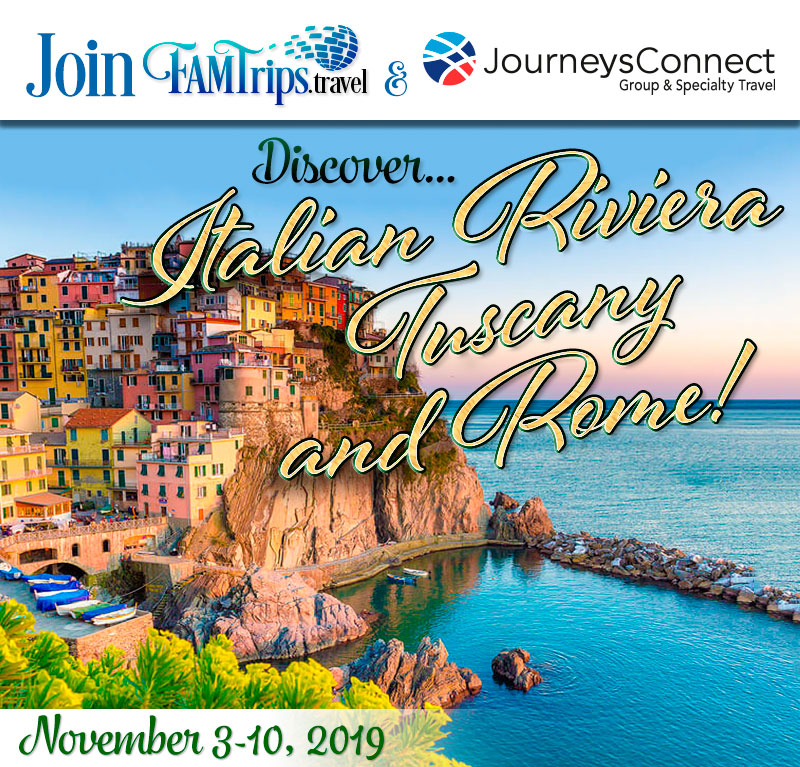 Join FAMTrips.travel and Journeys Connect Group Travel as we indulge in the wonderful sights and flavors of the Italian Riviera, Tuscany and Rome! From Northern Italy down through World UNESCO site of Cinque Terre, as well as the soulful Tuscan region of San Gimignano, the most amazing medieval city of Italy, get ready to indulge your senses! From there you also travel to truly magical Florence which is a work of art at every turn!
And we go even further to bring you the historical sites of Rome, Pompeii and Naples! It is a full sweep of the Italian Riviera FAM tour that gives you such a wonderful overview of several distinct regions of Italy that you will love to promote and visit again with your group clients and on your own, as well. The flavors of these regions will delight and surprise your palate, and the colors of Italy are sure to stay in your memories forever!
Itinerary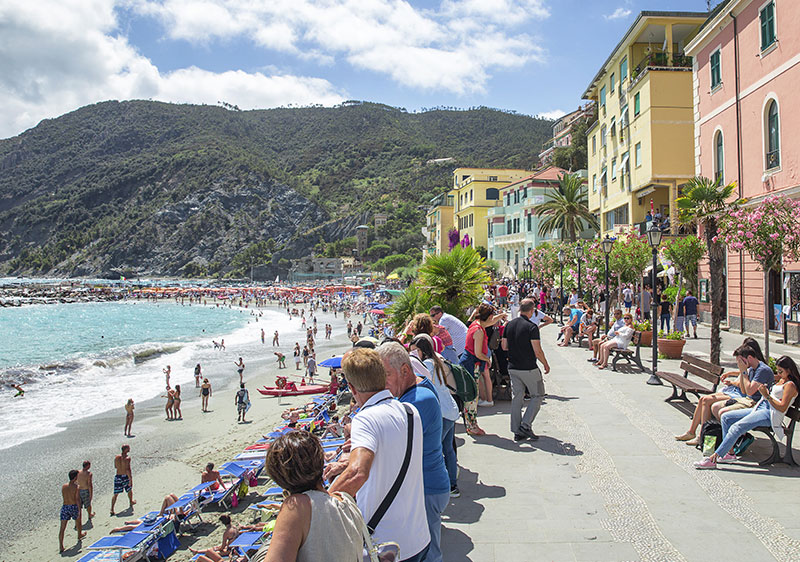 November 3: ARRIVE IN GENOA
On arrival in Genoa airport, meet with your tour director in the arrivals area. At 11:00am, depart and make your way towards your hotel in Santa Margherita Ligure. PLEASE NOTE: Agents should book their flights to arrive in Genoa no later than 10:00am for an 11:00am departure to Santa Margherita Ligure. On arrival in Santa Margherita Ligure, you will have time at leisure to relax or explore at your own pace. Santa Margherita Ligure is located about 35 kilometres southeast of Genoa, in in the Italian region Liguria. Santa Margherita Ligure borders the municipalities of Camogli, Portofino and Rapallo. This evening you will enjoy a welcome dinner with drinks in your hotel, the Hotel Continental. (D)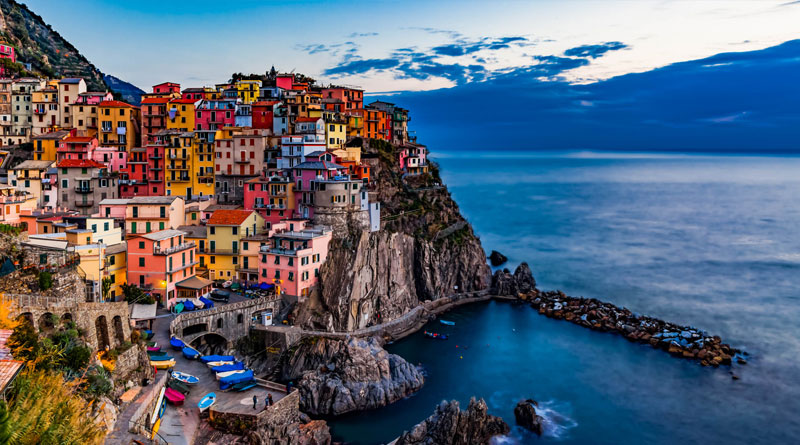 November 4: CINQUE TERRE EXCURSION
After breakfast, depart for Cinque Terre and enjoy an unforgettable day dedicated to the discovery of one of the most amazing and enchanting landscape in the World. You will travel though the little villages by train and boat (weather permitting). The five villages, "Cinque Terre" is an area suspended between sea and land, hanging from sheer cliffs surrounded by hills and vineyards. You will enter a little piece of heaven. This spectacular coastline was declared a World Heritage Site by UNESCO, and it is one of the best preserved natural and semi-natural parts of the Mediterranean. This evening return to your hotel where your evening is free. (B)

November 5: SANTA MARGHERITA / FIGLINE VALDARNO
After breakfast, depart for Tuscany. Pause in Lucca where you will enjoy some free time. Surrounded by well-preserved ramparts, layered with history, alternately quaint and urbane, Lucca is Italy's most impressive fortress city, encircled by a perfectly intact wall. Romanesque churches seem to be around every corner, as do fun-loving and shady piazzas filled with soccer-playing children. Locals say Lucca is like a cake with a cherry filling in the middle…every slice is equally good. Afterwards, proceed to the Figline Valdarno and check in to the 14th Century Villa Casagrande. Enjoy a wine tasting in their ancient cellars. This evening we also enjoy dinner in the Villa. (B/D)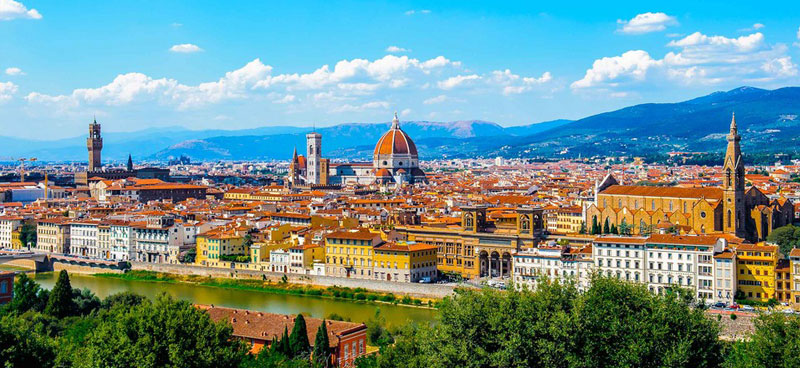 November 6: FLORENCE
After breakfast, travel to Florence where you meet with a local guide and begin a walking tour of magnificent Florence. View the majestic Piazza del Duomo to see the Cathedral crowned by Brunelleschi's Dome, the Giotto's Bell Tower, and the Baptistery with Ghiberti's bronze "Gate of Paradise". Then we visit the Academy of Fine Arts, where Michelangelo's David is displayed. Our tour ends at the Piazzale Michelangelo with the most spectacular view over Florence. Enjoy some free time before returning to Figline Valdarno for overnight. (B)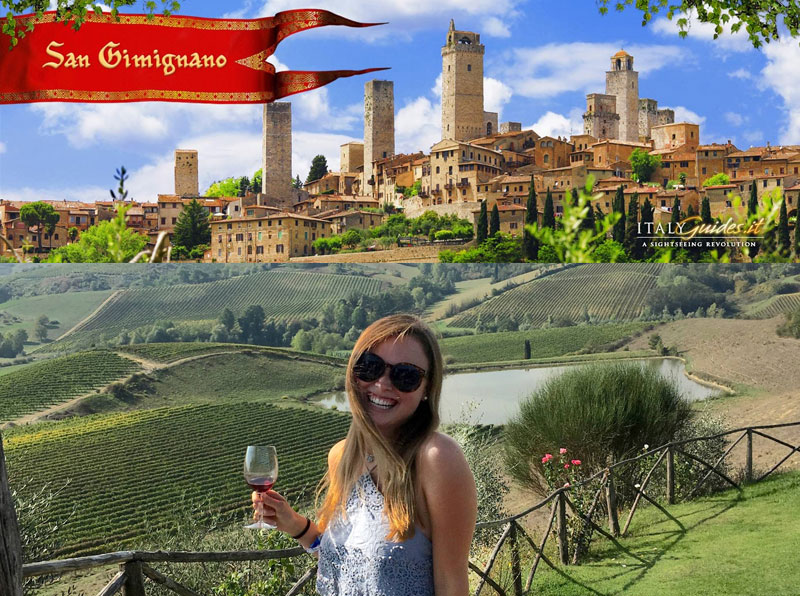 November 7: SAN GIMIGNANO / ROME
After breakfast in the Villa, we depart and begin our journey towards Rome. But first we enjoy the gorgeous medieval city of San Gimignano, with its towered silhouette rising from the hills of the Tuscan sun. The town of San Gimignano, situated on a hill between Florence and Siena, has been claimed by UNESCO as an official heritage and culture site and is very rich in history and art. The shopping is of course amazing as well! This is a great place to look for your perfect Italian leather handbags, pottery and more! A similar renown can also be claimed by this region's Vernaccia wines, recently awarded the D.O.C.G., the highest acknowledgement and guarantee for quality in Italian wine making. In this same region, the Chianti region, the area is covered in clay and gravel terrain, which is also amazing for production of award winning red wines such as the Chianti Classico, the incredible Brunello di Montalcino, Sassicaia, and even Merlot, Cabernet, Sauvignon and Syrah. These award winning Super-Tuscan wines will be some of those you will taste at our wonderful visit to beautiful Tenuto Torciano winery and vineyard later today where we will enjoy some light appetizers at the winery and a very informative and delightful wine tasting! Afterwards, continue to Rome. (B/L)

November 8: EXCURSION TO POMPEII & NAPLES
Today you'll travel back in time to the fateful year of 79 AD. visiting Pompeii, a city perfectly preserved by the ash that rained-down from Mt. Vesuvius. Pompeii is one of the most significant proofs of Roman civilization of its time and like an open book, provides outstanding information on the art, customs, trades and everyday life of the past.
The city has re-emerged from the darkness of centuries precisely as it would have been when it was unexpectedly buried in the thick layer of ash and lava which poured down from the devastating eruption of Vesuvius. It was the year 79 A.D. The scale of the tragedy was appalling. In what had been one of the most active and splendid Roman cities, life came to a permanent standstill. After our tour we will havea group pizza lunch and continue to Naples for a panoramic tour of the city to admire Castel dell'Ovo and the amazing Lungomare. Afterwards, return to Rome where your evening is free. (B/L)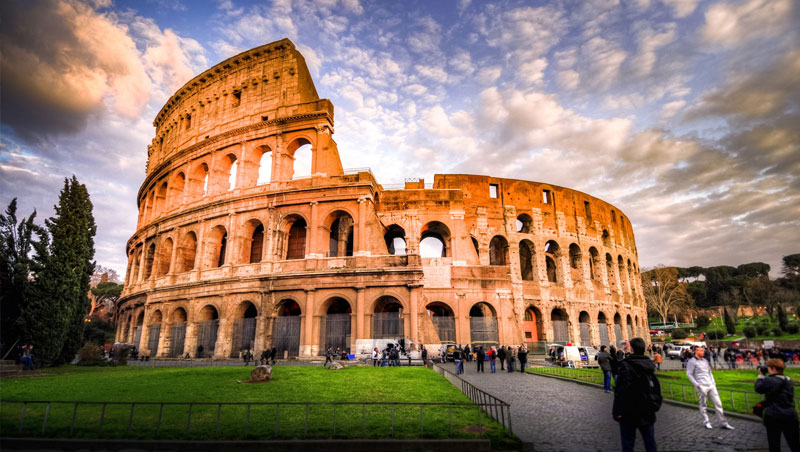 November 9: ROME
Enjoy breakfast in the hotel. This morning we will venture on an unforgettable guided tour of the Vatican Museums, with Sistine Chapel and St. Peter's Basilica. Afterwards, nothing can prepare you for the scale and grandeur of Rome's vast Colosseum. Stand amidst the towering walls as our expert guide brings to life a scene of gladiatorial contests and roaring crowds. Also take in the site of the ancient Roman Forum, epicenter of the Roman Empire. The remainder of your day and evening are free in Rome. (B)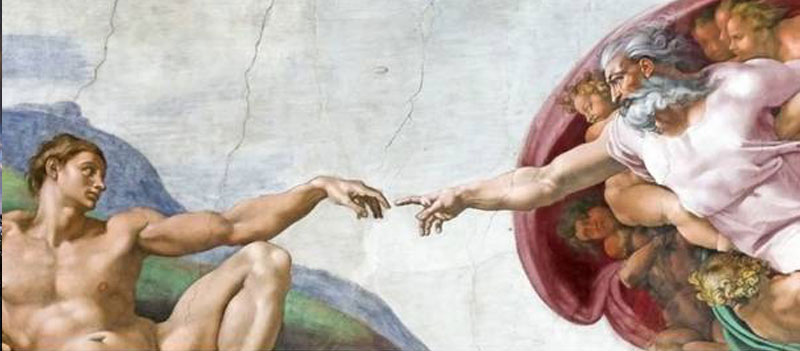 November 10: ROME / USA
Arrivederci! After breakfast, attendees can take advantage of one our two group transfers to Rome airport for our return flight to the USA, arriving home the same day. (B)
Hotels for this fam:
Santa Margherita Ligure: Hotel Continental.
Rome: Hotel Empire Palace.
Tuscany: 14th Century Villa Casagrande.
Agent Rate: $1499 per person
Non Industry Guest Add $150
To Book this FAMTrips.travel Italy FAM…

www.FAMTrips.travel | 888 909 FAMS or 941 322 1800 | Email: info@famtrips.travel