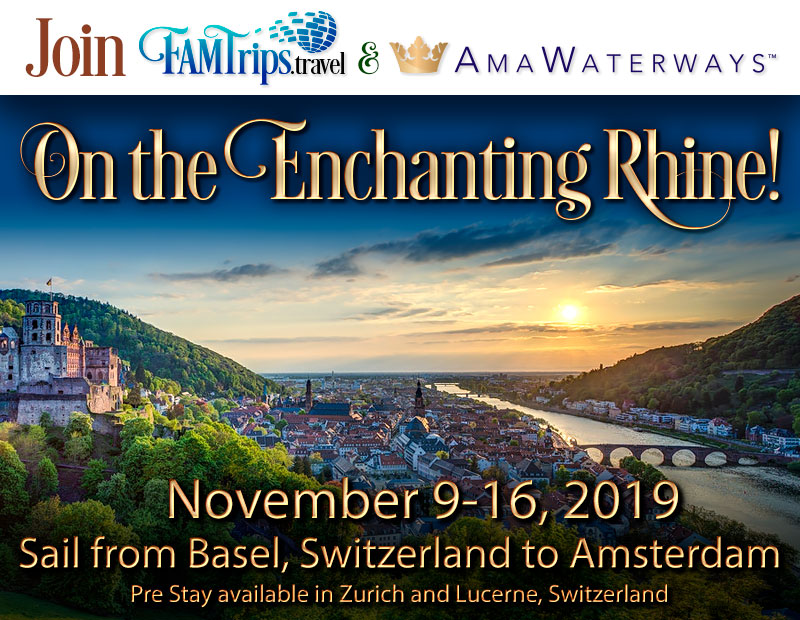 Join FAMTrips.travel and discover why AmaWaterways has become the most acclaimed river cruise line in Europe. Experience the excellence of AmaWaterways with their highly regarded personal service from an award winning staff, wonderful cuisine of highest quality, and daily inclusions of so many offered tours and lovely choices of complimentary local wines and beer during your dining hours each day. Begin this romantic itinerary, the "Enchanting Rhine," in Basel Switzerland, or you can even arrive earlier for an optional pre stay in both Zurich and Lucerne, Switzerland, as well. From there, we will explore the Black Forest region near Breisach, medieval Strasbourg, Heidelberg, the many enchanting castles along the famous Rhine River, as well as Cologne with its majestic cathedral and WW II history, before we arrive in Amsterdam, an amazing city with its legendary canals and distinctive culture and architecture.
Agents can also book additional staterooms for friends, family or group leaders who you want to experience an AmaWaterways river cruise, through FAMTrips.travel at a special discounted "FRIENDS AND FAMILY RATE" which will allow you to bring other friends, family or clients such as group leaders at a very special price in separate staterooms. All shore excursion programs throughout the cruise are included at no additional cost! Many lovely local wines and local types of beer are offered complimentary at each lunch and dinner as a wonderful amenity throughout this beautiful itinerary, as well.
ITINERARY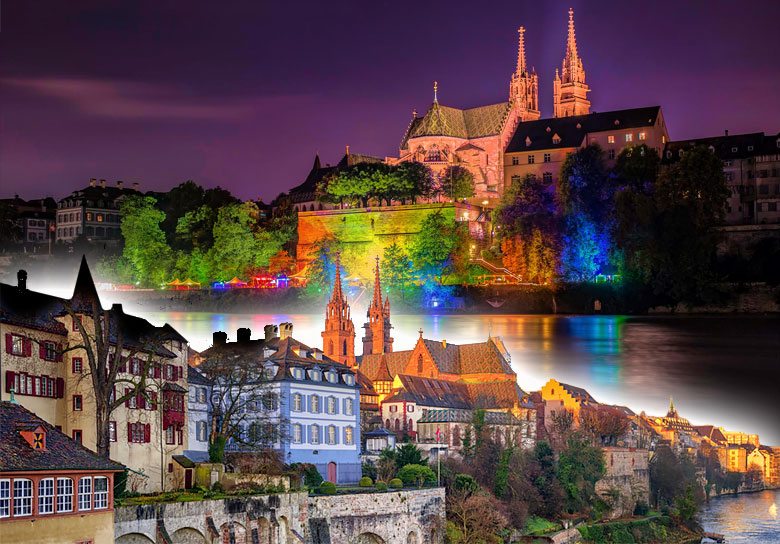 DAY 1: Embarkation in Basel Switzerland
If you have elected to enjoy the optional 4 night pre stay in Zurich and Lucerne, you will be transferred to the ship in Basel today! If you are arriving on your own, we look forward to welcoming you onboard also! Located where the Swiss, French and German borders meet, Basel also has suburbs in France and Germany. The city is known for its many internationally renowned museums, ranging from the Kunstmuseum, the first collection of art accessible to the public in Europe (1661) and the largest museum of art in the whole of Switzerland. Today the city of Basel, together with Zürich and Geneva, is counted among the cities with the highest standards of living in the entire world.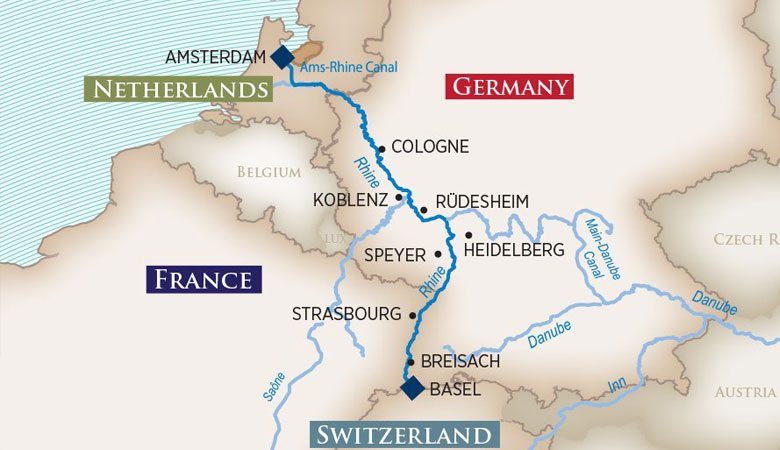 DAY 2: Breisach, Germany
Today you enjoy a very unique region of Germany! Breisach is the entrance to the Black Forest! The Black Forest is a large forested mountain range in the state of Baden-Württemberg in southwestern Germany. It is bounded by the Rhine valley to the west and south. You have two exciting excursions to choose from today, including a lovely tour of Riquewihr, renowned for its historic architecture and its Riesling and sparkling wines! The second option is a tour of the beautiful towns of Breisach and Freiburg, where you will visit Frieburg's Munster, a Gothic cathedral constructed of red sandstone and many other historical sites to explore. This evening, our FAMTrips.travel group will enjoy a special private dinner at The Chef's Table which is the alternate dining experience onboard all AmaWaterways ships! We look forward to meeting you all and getting to spend a very lovely dining experience together!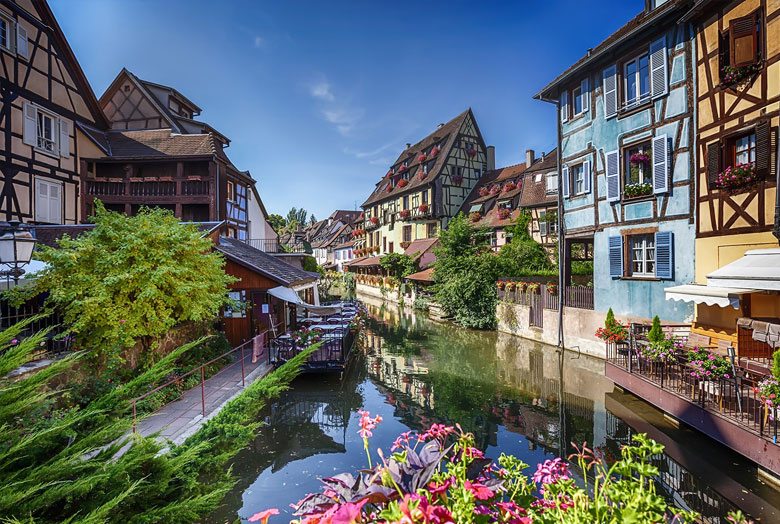 DAY 3: Strasbourg, France
Strasbourg, the capital city of Alsace, offers flavors of both France and Germany because of its borderline location. Enjoy a panoramic tour past the stunning Parc de l'Orangerie, the European Parliament and the Place de la République. Then walk through its iconic UNESCO World Heritage "La Petite France" district, which appears to have been lifted straight from the pages of a fairytale. Wander through these charming streets and past the Cathédrale de Nôtre Dame with its famous astronomical clock. For the active adventurer, you can also take a guided bike ride through this captivating city and also through the lovely Parc de l'Orangerie. (B,L,D)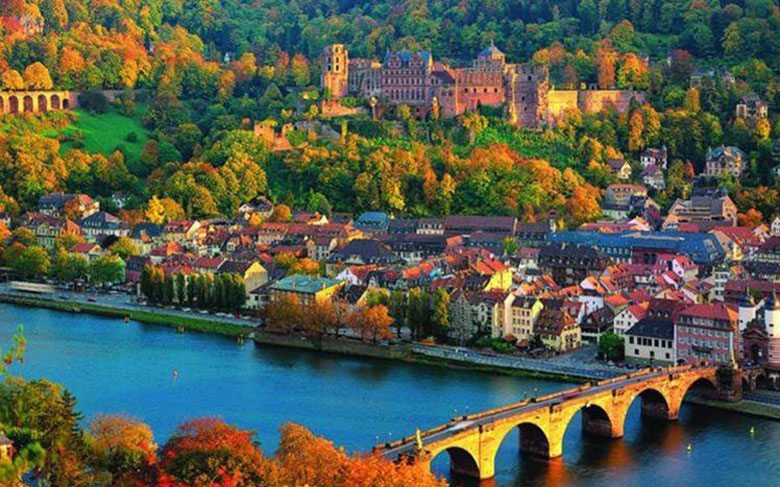 DAY 4: Ludwigshafen, Germany – Rudesheim
Ludwigshafen is your gateway to a choice of three excursions. Visit Heidelberg, the perfectly preserved medieval city nestled in the Neckar River Valley along Germany's Castle Road. Discover the iconic red sandstone Heidelberg Castle and Great Vat, an 18th-century 49,000-gallon wine cask. For a more active adventure while in Heidelberg, join a guided hike up the Philosopher's Path, aptly named during the Romantic Period, and be rewarded with panoramic views of the city. Alternatively, you can visit one of Germany's oldest cities, Speyer, known for the largest Romanesque cathedral in Europe—a UNESCO World Heritage Site—and the medieval Altpörtel, Old Gate. Later in the day, sail to Rüdesheim where you can visit Siegfried's Mechanical Music Museum; or taste one of the town's special delights, Rüdesheimer Coffee, ceremoniously made with brandy. (B,L,D)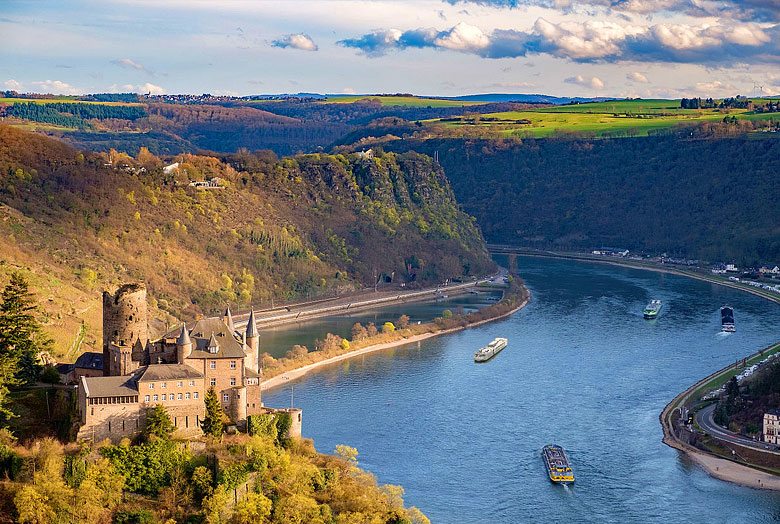 DAY 5: Rudesheim – Rhine Gorge
Your exploration of Rüdesheim continues with your choice of three excursions. Take a gondola ride to the Niederwalddenkmal Statue, where you can enjoy panoramic views of the river. Afterwards, indulge your taste buds with a sampling of Riesling wines in the vineyards. If you prefer a more active adventure, you can join a guided bike ride through the town and along the Rhine River to Schloss Johannisberg or hike through the town's beautiful vineyards. During the afternoon, set sail along the scenic Rhine River Gorge with its fabled legends and many castles to Lahnstein where you'll enjoy a visit to Lahneck Castle. (B,L,D)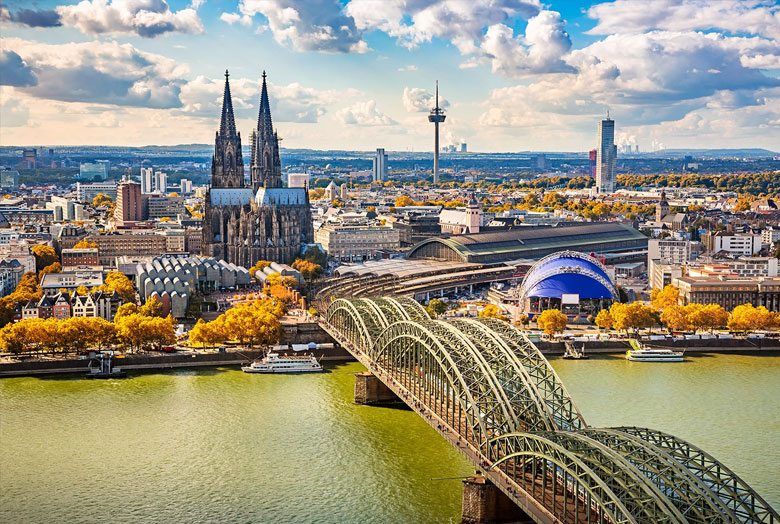 DAY 6: Cologne
Home to one of Germany's most revered Gothic masterpieces, the Cologne Cathedral, this 2,000 year-old city is also a bustling cosmopolitan hotspot. Join a guided tour through the enchanting Old Town and explore the UNESCO-designated cathedral, where the remains of the fabled Three Kings—the Magi— are believed to rest.
The fourth largest city in Germany, Cologne was one of the most heavily bombed cities in Germany during World War II, with the Royal Air Force dropping over 35,000 tons of bombs on the city. The bombing reduced the population by 95%, mainly due to evacuation, and destroyed almost the entire city. With the intention of restoring as many historic buildings as possible, the successful postwar rebuilding has resulted in a very mixed and unique cityscape. Cologne is located on both sides of the Rhine River, near Germany's borders with Belgium and the Netherlands. The first tour available today is an afternoon walking tour that includes the Old Town, Cathedral Square, and the city's majestic Gothic cathedral. The second option is a Kolsch Beer and local specialties tasting, and the third is a guided bike tour of the city. The ship departs this evening for Amsterdam.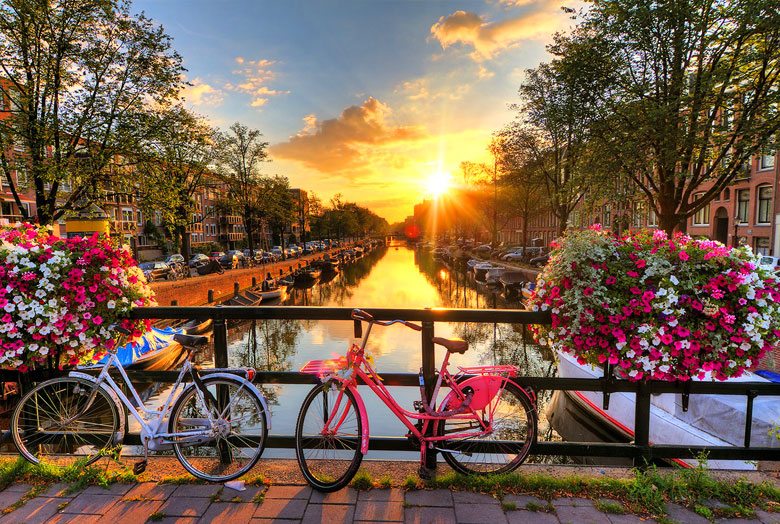 DAY 7: Amsterdam, The Netherlands
Amsterdam boasts amazing history, art, architecture, and museums, and you have a choice as to how you wish to explore it. The famous canals of Amsterdam await discovery on your city tour beginning with a scenic canal cruise where you will see the beautiful homes that line the water, the fabled Skinny Bridge, and the famous house where Anne Frank once lived in hiding during WWII. This is followed by a walk to Begijnhof, known for its Middle Age buildings and you'll have some free time for fun and interesting shopping, as well. For a different view of the city, you can join the Jordaan district tour. (B,L,D)

DAY 8: Amsterdam- Disembarkation
Bid Farewell to Amsterdam and prepare for your homeward flight or stay and enjoy this amazing commercial capital and city of culture ! Amsterdam's main attractions, including its historic canals, the Rijksmuseum, the Van Gogh Museum, Stedelijk Museum, Hermitage Amsterdam, Anne Frank House, Amsterdam Museum, its red-light district, and its many cannabis coffee shops draw more than 5 million international visitors annually. The Amsterdam Stock Exchange, the oldest stock exchange in the world, is also located in the city center. It is also the world's most multicultural city with at least 177 nationalities represented!
SPECIAL AGENT RATES
Category D Picture Window Stateroom: $1595. pp
Category C French Balcony pp $1795.pp
(Twin Balcony Staterooms have Full Outdoor Balcony plus French Balcony, too!)
Category BB TWIN Balcony pp $1995. pp
Category BA TWIN Balcony pp $2095. pp
Category AB TWIN Balcony pp $2295. pp
Category AA TWIN Balcony pp $2395.pp
(Non Industry guest in your stateroom pays $200 additional)
Port Taxes are $182. pp additional
• This is a savings of over $3000 per stateroom in all Twin Balcony categories!
Special Friends and Family Rates
(For additional guest staterooms on the same cruise as long as the booking agent is cruising with FAMTrips.travel)
Category C French Balcony pp $2095
Category BB TWIN Balcony pp $2395
Category BA TWIN Balcony pp $2495
Category AB TWIN Balcony pp $2595
Category AA TWIN Balcony pp $2695
Port taxes $182. pp additional
• This is an additional net savings of over $1300 per person below the lowest retail rate for your "Friends and Family" to join you based upon availability! It is only available to you IF you are also sailing with the group and are booked through FAMTrips.travel fam trip.
To BOOK this ENCHANTING RHINE Itinerary,
click on the button below and complete the application online.

www.FAMTrips.travel | 888 909 FAMS or 941 322 1800 | Email: info@famtrips.travel