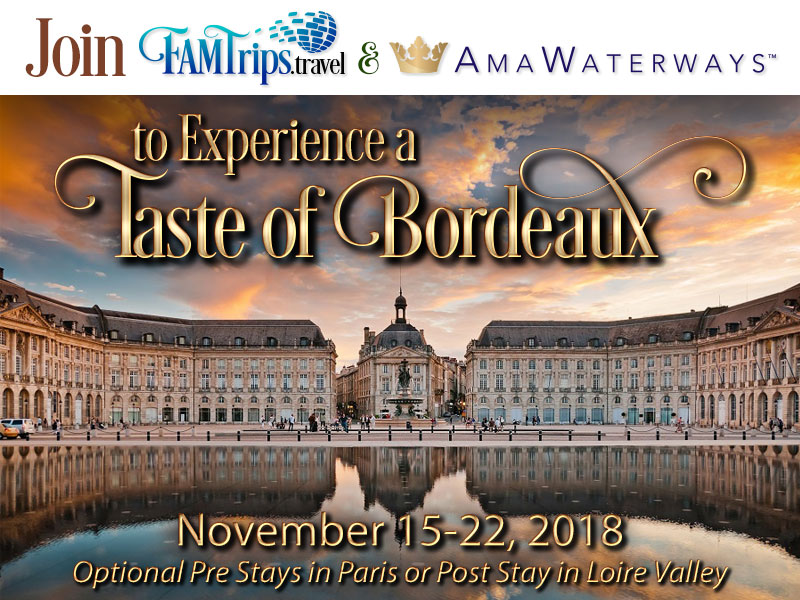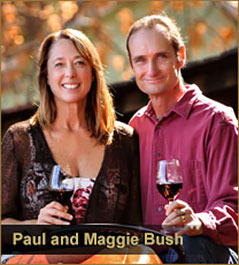 Join FAMTrips.travel and AmaWaterways as we delight in the most amazing region of France-Bordeaux! This special Wine Cruise offers guests a perfect blend of wine-related experiences and excursions in grand capitals and charming towns. Discover how wine is made and, of course, partake in tastings – all at no additional cost. Join Paul and Maggie Bush, Owners and Winemakers of Madrona, as they share stories of their love for growing grapes and then finding the purest expression of their vineyards in the wine. They are delighted to lead insightful discussions and wine tastings. Situated at 3,000 feet in the El Dorado County Appellation, Madroña consists of three family-owned vineyards located in Camino, California. These three unique vineyard sites are planted with over 26 varietals, carefully selected for their unique winemaking characteristics and blending qualities.
During our wonderful Bordeaux cruise, we will explore this thriving tourist destination and mecca for wine enthusiasts. In one week together we will discover vineyards and amazing landscapes in the Bordeaux region and meet those famous people that make the wine! This itinerary is truly magical each day! Many of the motorcoach and walking tours will take you throughout the most beautiful vineyards and inside of so many amazing Chateau properties that have been in the winemaking industry for generations! For those who are interested to do some biking tours, Bordeaux provides a background canvas of countryside not to be missed as your group winds its way from chateau to chateau!
You can begin with an optional two-night stay in Paris, the magical "City of Light," and enjoy a panoramic tour of the city's top sights. Continue on to Bordeaux, the capital of Aquitaine in Southwestern France and one of the world's undisputed wine capitals. Or if you prefer to begin your journey in Bordeaux, AmaWaterways can fly you directly to Bordeaux to begin this lovely cruise. You'll revel in the beauty of so many stately chateaux, abundant vineyards and stunning scenery as you sail along the Garonne River and its surrounding natural estuaries, as your ship, the AmaDolce calls upon unforgettable port cities including Cadillac, Pauillac, Bourg and Libourne. Enjoy tastings of some of the region's most distinguished wines and visit notable sights before concluding your journey in the Loire Valley.
Join FAMTrips.travel to experience the finest service available on the rivers of Europe, lovely accommodations, exceptional tours and so much more! During your cruise, AmaWaterways also includes wonderful complimentary white and red Bordeaux wines each day at lunch and dinner! June is the perfect month to experience this overwhelmingly beautiful region so famous for all it has to offer in wine and wonderful cuisine!!
ITINERARY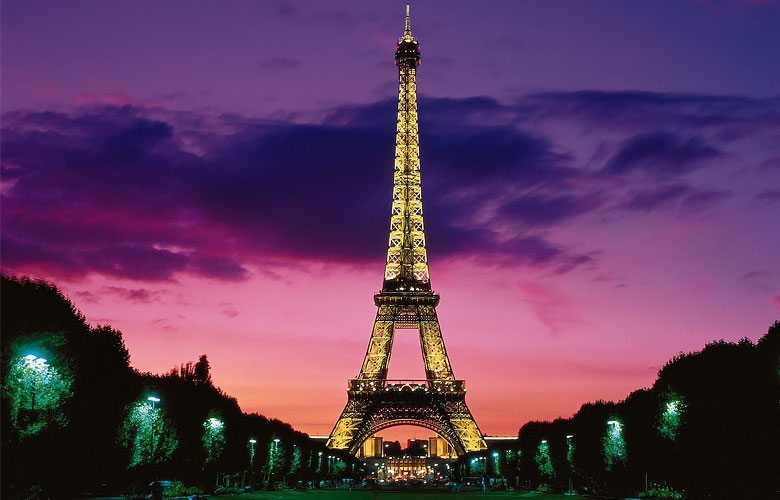 DAY 1 – November 15: PARIS – BORDEAUX – EMBARKATION

If you have enjoyed the optional pre stay in Paris, today you will transfer from Paris and board a TGV high-speed train that will take you straight to the legendary land of wine blends and monumental architecture – Bordeaux. Bordeaux, an amazing city which has the highest number of preserved historical buildings in France, except for Paris, is the world's major wine industry capital. It is home to the world's main wine fair, Vinexpo. Bordeaux wine has been produced in the region since the 8th century. The historic part of the city is on the UNESCO World Heritage List as "an outstanding urban and architectural ensemble" of the 18th century. You will arrive at your luxurious AmaDolce, where you will gather this evening for a Welcome Dinner. (B,D)

DAY 2 – November 16: CADILLAC
We arrive this afternoon in Cadillac, a region renowned for its sensational white wines. Today we will visit the Sauternes wine region, where our task will be to taste the highly sought-after sweet wines made here. Afterwards, you will see historic Roquetaillade Castle, which is one of the most impressive castles in Europe. It is almost perfectly preserved and still owned by the original noble family that has possessed it for hundreds of years. (B,L,D)
DAY 3 – November 17: PAUILLAC
Today, we will enjoy a panoramic tour of the lovely village town on the Left Bank of the Gironde estuary known as Pauillac. Situated in the famed Médoc AOC (appellation d'origine contrôlée, a government controlled destination of origin which signifies where grapes are grown), Pauillac's gravelly soils are renowned for producing some of the world's finest Bordeaux wines – especially those made from the Cabernet Sauvignon and Merlot grape varietals. You'll be able to taste local at an authentic Grand Cru Classé wine tasting and also have free time to explore Pauillac. We will be docked here overnight. (B,L,D)

DAY 4 – November 18: PAUILLAC – BLAYE – BOURG
Take in the riverside scenery this morning as we make our way from Pauillac to Blaye. North of Bordeaux, this small town is best known for its red wine and historic military significance. You'll have your choice of two activities. The first is an excursion to the city's 17th century citadel – a UNESCO World Heritage Site – that was built by famous military engineer Vauban. From the top of this famous fortress, you can admire fantastic views of the impressive Gironde estuary. The second is a bike tour on which you will wind your way through vineyards, see amazing chateaux and cross Santiago's path, a famous pilgrimage route from the middle ages. Return to the ship for a delicious lunch and prepare for an afternoon in Bourg, to which you can cruise or bike. The bike tour will take you along the "Captain's Road," a scenic coastal path that leads to Bourg sur Gironde. Ideally situated at the confluence of the Dordogne and Garonne, this historic village still lives inside medieval walls. Built during Roman times and later fortified by the English, it is filled with rich architectural tradition. Afterwards, enjoy an exclusive festival of music and wine from the appellation of Cotes du Bourg. The ship will remain here overnight. (B,L,D)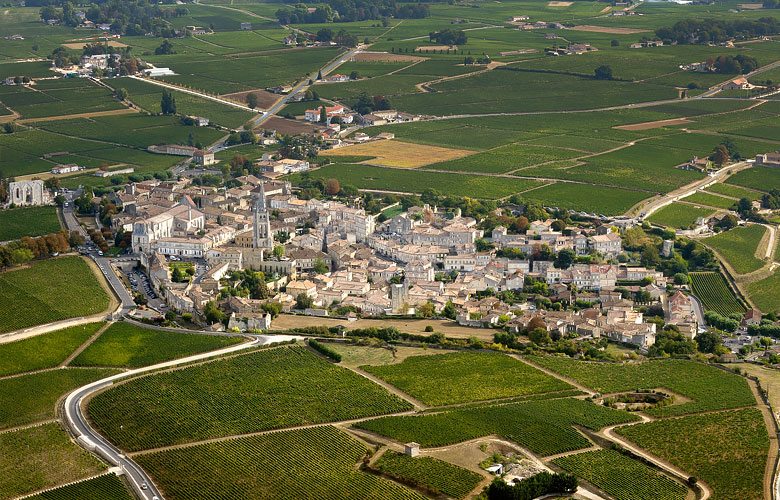 DAY 5 – November 19: BOURG – LIBOURNE
This afternoon, we arrive in the winemaking capital of Libourne. Two of Bordeaux's most elite wine regions are very close by – Saint Emilion and Pomerol. You can either enjoy a Grand Cru Classé wine tasting and a visit to the Underground Churches (a UNESCO World Heritage Site) in St Emilion, as well as a panoramic tour of Pomerol, or join a guided bike tour through the vineyards of both towns followed by a wine tasting. The ship moors overnight in Libourne. (B,L,D)
DAY 6 – November 20: LIBOURNE – BORDEAUX
We start our adventure today with a tour of the magnificent Chateau Vayres, located on the banks of the Dordogne River. As an alternative you can visit a well-preserved local bastide town, which was fortified during medieval times. This afternoon, you will have the option of a Fronsac wine tasting, or to visit Chateau de Montaigne, a stunning 14th century castle that was the family residence of the philosopher, Michel de Montaigne. We sail to Bordeaux this evening where we will dock and indulge in a spectacular Farewell Dinner with your Captain. (B,L,D)
DAY 7 – November 21: BORDEAUX
Today we experience the elegant port city of Bordeaux. The breathtaking capital of the wine world is a UNESCO World Heritage Site and, with over 360 historic monuments within its borders, it is also classified as a "City of Art and History." You will have an opportunity to experience much of the rich culture and architecture here, including a tasting at the Wine Museum. You will see sights like the Pont de Pierre Bridge, Quinconces Monumental Square and the famed water mirror, Mirroir d'eau. Those seeking a more active way to see the city can join a guided bike tour instead. Afterwards, you will have free time to explore the town on your own. Tonight, the ship will stay in Bordeaux. (B,L,D)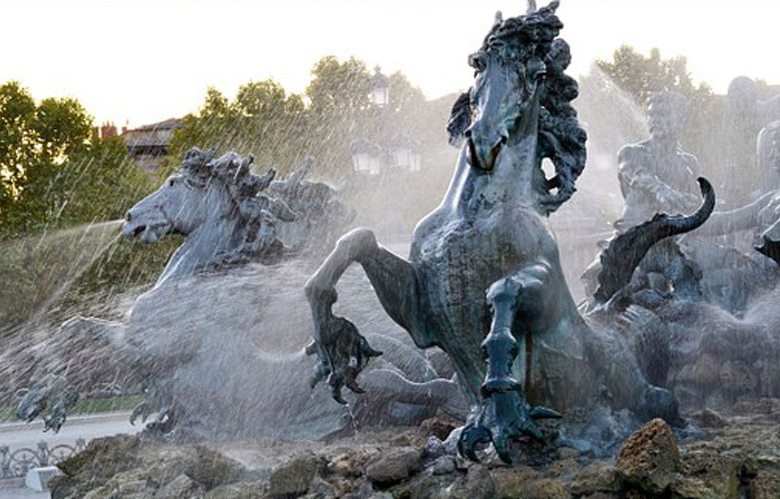 DAY 8 – November 22: BORDEAUX – DISEMBARKATION – OPTIONAL TOUR BEGINS
Our amazing cruise experience ends here. You may elect to take part in the optional post stay in the lovely Loire Valley. If so, you will disembark your ship in Bordeaux and continue your journey to Tours, France by TGV train. Experience this charming city in the Loire Valley, which offers the best of French lifestyle with medieval streets teeming with art, history, lovely gardens and tasty cuisine. You'll have free time to stop at a lively restaurant or market for lunch on your own, and also join a walking tour. Transfer to your hotel in Amboise to check in this afternoon and then have dinner. (B,D)
DAY 9 – November 23: (OPTIONAL LOIRE VALLEY POST STAY ITINERARY ONLY): AMBOISE
Today, you'll tour the spectacular Renaissance style Chateau d'Amboise. Its extravagant residences, gardens and Gothic chapel belonged to several French kings in the past. You'll also discover Chateau du Close Luce, Leonardo da Vinci's last home. This is where he completed some of his most famous works, like The Mona Lisa, The Virgin and Child with Saint Anne, and the Saint John the Baptist. You'll have free time to use as you please and have lunch, followed by an afternoon tour of the stunning, river-crossing Chateau de Chenonceau. (B)
DAY 10 – November 24: AMBOISE – PARIS (Part of Optional Post Stay)
Check out of your hotel this morning before you visit the astoundingly massive Chateau de Chambord. Located at the heart of Europe's largest enclosed wooded park, its 156-meter façade, 426 rooms, 77 staircases and 282 fireplaces make this the largest castle in Loire Valley. Next, marvel at the residence of seven kings and ten queens of France during your tour of the famous Chateau de Blois. Enjoy free time for lunch this afternoon, and then transfer by bus to your hotel, located at Charles De Gaulle Airport. (B)
DAY 11 – November 25: PARIS
Bid farewell to Paris and prepare for your flight home. (B)
Cost of FAM
Agent Rate for Category B picture window stateroom: $1895 + tax 
(To compare, the regular retail rate is $4548 + tax)
Agent Rate for Category A French Balcony stateroom: $1995 + port tax
To compare, the regular retail rate is $4648 + tax)
Non Industry Guests in same stateroom, add $300.
Port tax is $168 pp
Special Offer through FAMTrips.travel!
Agents are also invited to bring other friends and family guests in separate staterooms
at the same Non Industry Rate.
These additional staterooms are also booked through FAMTrips.travel
and are a great savings for your friends, family or group leaders!
To Book this FAMTrips.travel Bordeaux FAM…

www.FAMTrips.travel | 888 909 FAMS or 941 322 1800 | Email: info@famtrips.travel